Soirée de Noël Made in France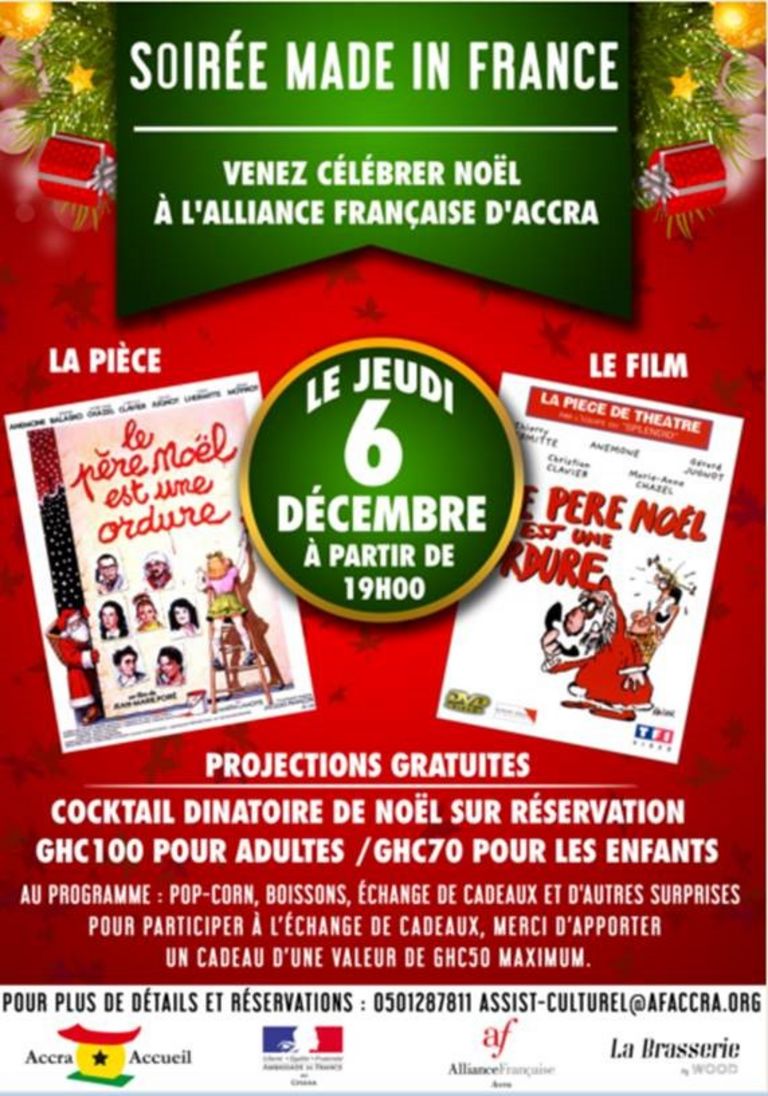 December 6th will be the second of the Made in France night!
Alliance Française Accra, Accra Accueil and the Embassy of France in Ghana celebrate Christmas with the projection of the french comedy classic "Santa Claus Is a Stinker" known in french as "Le Père noël est une ordure".
On the programme: pop corns, drinks, exchange of gifts and other surprises. The screening will be followed by a delicious Christmas dinner by reservation.
- Dinner : 100 GHS for adults, 70 GHS for kids (7 to 15 years old), Free for children under 7.