Sponsorship
Sponsor one of our events !!!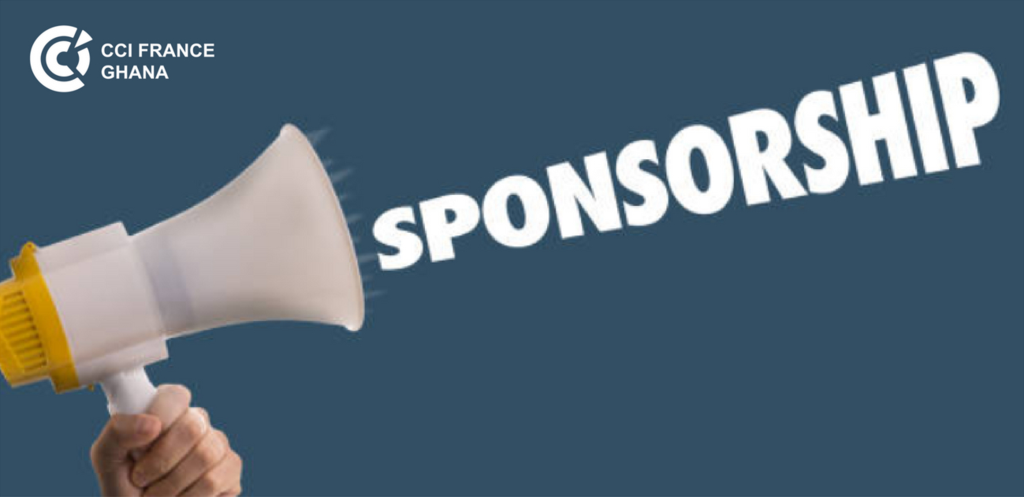 CCI France Ghana once again is providing the opportunity to give your business a wider platform to boost its visibility. Contact us to sponsor any of our range of events from networking cocktails and Galas. Do not hesitate to position your business on the CCIFG wide platform as we maintain our position as the largest European Bilateral Chamber in Ghana.
COST
There are various sponsorship opportunities starting from GHs2,500 to GHs75,000 depending on the type of event.
BENEFITS
What do you gain from event sponsorship? As a sponsor you will benefit from:
Free access to the event for 6 representatives of the company
Logo inclusion in all communication for the event
Display table at the venue
Possibility to distribute goodies/ promotional material
Pull-up space at the venue (and other branding material depending on your activity)
Acknowledgment as a sponsor in all communication post-event (press releases, on our website and social media platforms)
If you would like to sponsor one of our events, kindly send an email to events(@)ccifranceghana.com for more information.
Tailor-Made sponsorships also available, contact us!