Training
CCIFG: Open House Training
As part of its business development strategy, CCI France Ghana resumes its open-house training program to provide the opportunity to re-discover and expand the knowledge base of your employees, improve performance in adherence to quality standards, teach new strategies and increase continuous innovation in your business.
Effective management is important to an organization because it involves planning and goal setting, along with motivation of workers in order to execute the plans. Effective management creates a direction for the organization and communicates the vision internally and externally.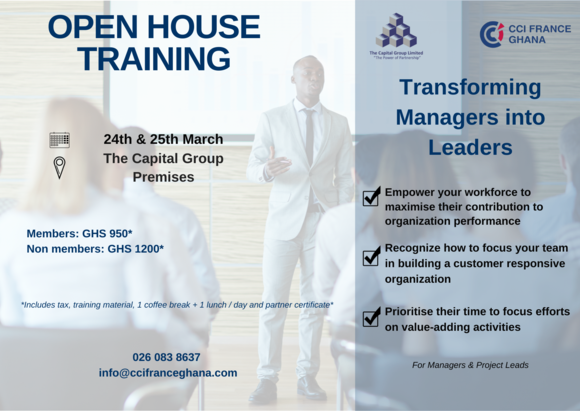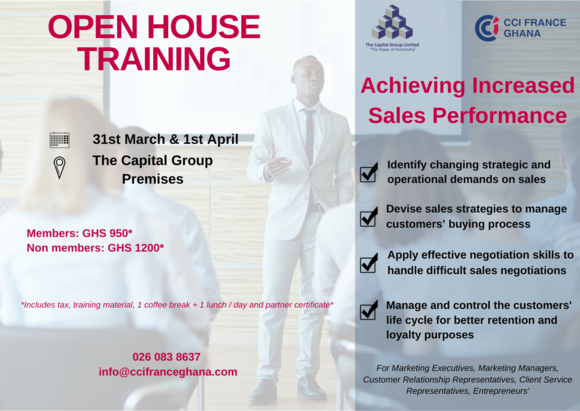 About our Open House Program
The business environment is changing. The traditional way of doing business is gradually fading out. No matter what industry, your company and sector competes with, the business environment is evolving. To stay relevant, employers, employees and team players alike need to adjust to these changes. Change is unavoidable and requires new ways of thinking and taking action.
To register or for more information, click here to contact us.
CLICK HERE FOR THE 2022 TRAINING CALENDAR