The Chamber
Results of CCIFG survey to members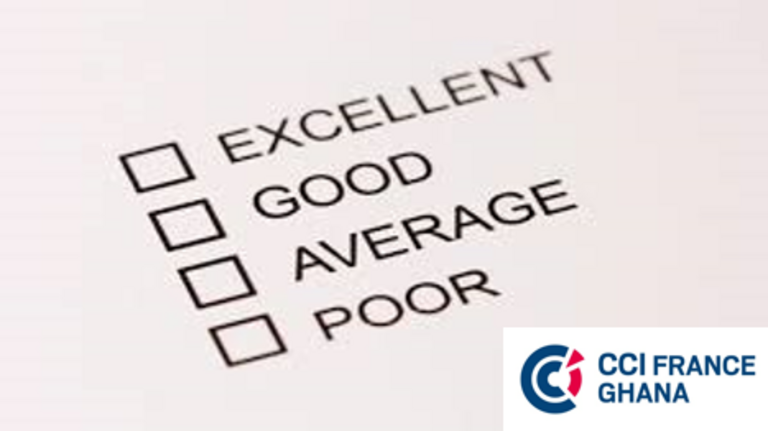 In order to better understand the expectations of members of the CCIFG, a short anonymous survey was created and sent to members, to enable us better tailor existing services as well as new services to be introduced in a few months.
The survey was divided into 3 categories, covering the business support arm of the Chamber: Capacity Building/Training; CCIFG Events; and Collective Prospective Missions. From the results of the survey, CCIFG will develop In-House as well as External Training programmes for members, which will begin in September. The model of the packages offered will be short intensive programmes with topics that will satisfy over 20 business sectors.
Below, on overview of CCIFG services
We were pleased at the high rate of satisfaction recorded for the type and manner in which we organise our events. Nevertheless, CCIFG continues to stay open to new strategies to address member needs. From the optimism recorded, CCIFG will continue to offer existing business development and networking events. However, new business events will be introduced. Upcoming events in our calendar will vary in nature to include Sectorial Related Topics, Transversal Topics as well as meetings with CEOs of major companies, or members of government and/or institutions. The type of events organised will vary from Roundtable discussions, Trade Fairs, Seminars/Conferences, Business Breakfasts/Lunches, Networking Cocktails and Company Speed Dating.
The encouraging results will play the role of being an effective guideline to the Chamber for its activities. The survey is in line with the CCIFG's core objectives which are centred on amplifying business development for member companies.
Do not hesitate to give us feedback on our activities or on new ideas you think we could implement for the benefit of our members. (info(@)ccifranceghana.com)