The Chamber
CCIFG Office Relocation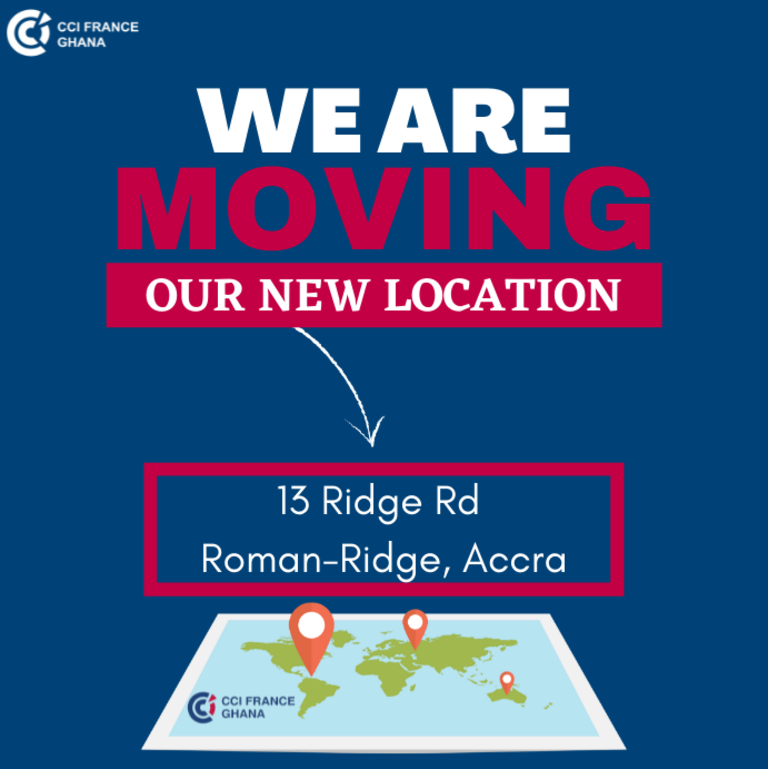 We are Moving!!!
After two wonderful years spent at 17 Dodi Link, we are moving to a new location. Our new office located on 13 Ridge Rd, Roman Ridge (next to Emerald House) is just 6 minutes away from our current location.
Kindly note that CCIFG will be closed to the public from Dec. 8th, to Dec 14th . Do not hesitate to stop by at our new premises starting from the 14th of Dec.
On behalf of the entire team at CCI France Ghana, we would like to thank you for your support and look forward to better serve your needs.
Do not hesitate to call us for any further enquiries on +233 26 083 8637