Events • The Chamber
On-site Swissport visit for CCI France Ghana members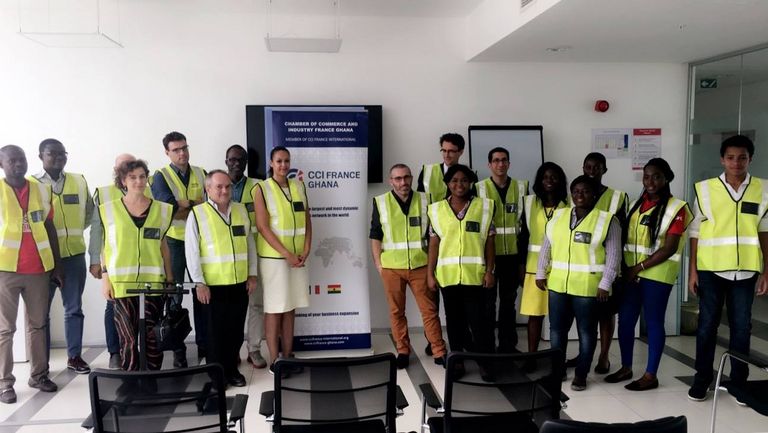 The Chamber of Commerce and Industry France Ghana (CCIFG) organized an on-site visit to Swissport Ghana Ltd on Thursday 9th February, 2017.
The on-site visit to Swissport offered members of the CCIFG an exclusive opportunity to participate in a presentation given by the Chief Executive Officer, Mr Christian Zweifel, on its activities and services in Ghana. The presentation was followed by a full exclusive tour of the entire facility.
Swissport Ghana Ltd is a subsidiary of Swissport International, the world's largest provider of ground and cargo handling services in the aviation industry. The 13,500sqm of office units and warehousing space located a few kilometres away from the Kotoka International Airport, is designed to handle all kinds of cargo including perishables, valuables and dangerous goods.
The Chamber of Commerce and Industry France Ghana, a member of CCI France International, boasts of 100 members in which Swissport is a proud member. The on-site visit, is part of the many networking benefits and opportunities created for members through our events. These events give members access to possible collaboration, partnerships and engagement of services amongst top of the line companies in various sectors of the business industry.
With over 20 business sectors represented, the CCIFG acts as a business support system to its members by providing information through market studies, product-market testing, prospective missions and trade shows. The CCIFG creates a dynamic and profitable network in the business community in Ghana.
To ensure our members receive the most benefits, CCIFG continues to organize business networking events as well as give constant business support, making us one of the largest and most dynamic business networks in the world.