Dutch & Co wins 2020 Solar Energy Award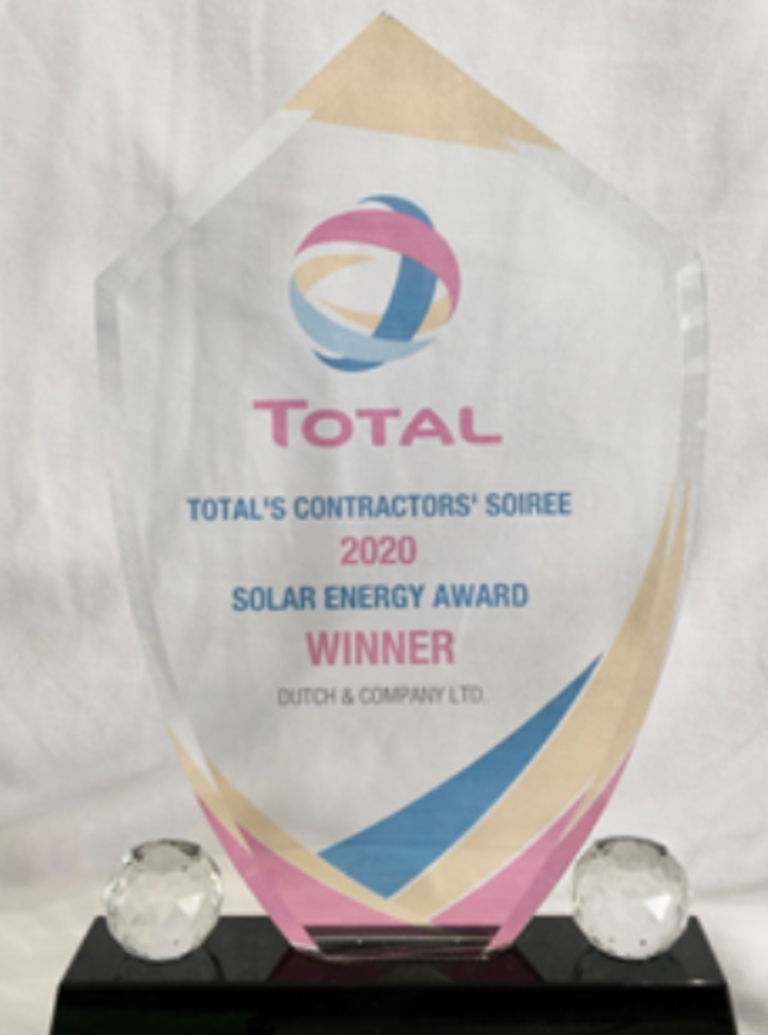 Dutch & Co has been awarded with the 2020 Solar Energy Award during the "Total's Contractors Soiree 2021" ...
Total's Contractors Soiree is to recognize, honour and award contractors for their outstanding performance and encourage them to excellence in the coming year. The event took place on the 15th of April 2021 in Accra.
MD of Total Ghana, Mr. Eric Fanchini, emphasized on the need for contractors to maintain the standards and values of Total and also assured them of the continuous support of management, whilst taking a high level of Health, Safety and Environmental measures into consideration.
Total is committed to solar energy with a program to install solar panels in 5,000 of it's service stations worldwide including in all it s service stations in Ghana.
Dutch & Co. Ltd as nominated contractor to Total Petroleum Ghana is responsible for the installation of such systems on the basis of Engineering, Procurement and Construction.