Webinar • Event report • The Chamber
Wellbeing Webinar Serie #5: Finding your Purpose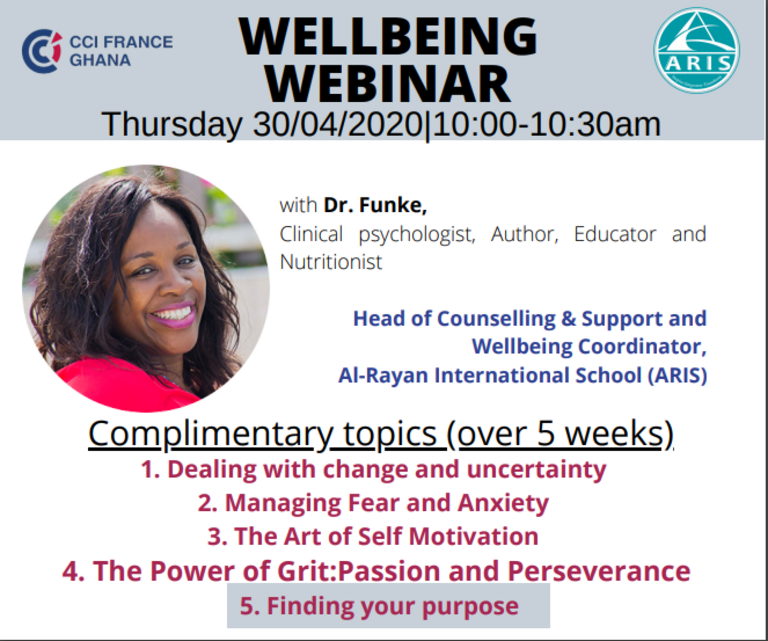 A warm MERCI to Dr. Funke and ARIS (Al Rayan International School) for facilitating our Wellbeing & Mental Health Webinars.
Dr. Funke embarked us through a great journey: helping us embrace change; managing our anxiety, guiding us towards self-motivation, whilst reaching out with passion & perseverance. Today she is releasing us in finding our purpose…
We now have the recipe to recover from the painful COVID-19 reality and tackle anything we do with a Positive Attitude!
Pls feel free to connect with Dr. Funke via email at funkebaffour(@)gmail.com or visit her website and purchase her insightful books.
Happy to share today's presentation