CCIFG & LUCAS College Training Program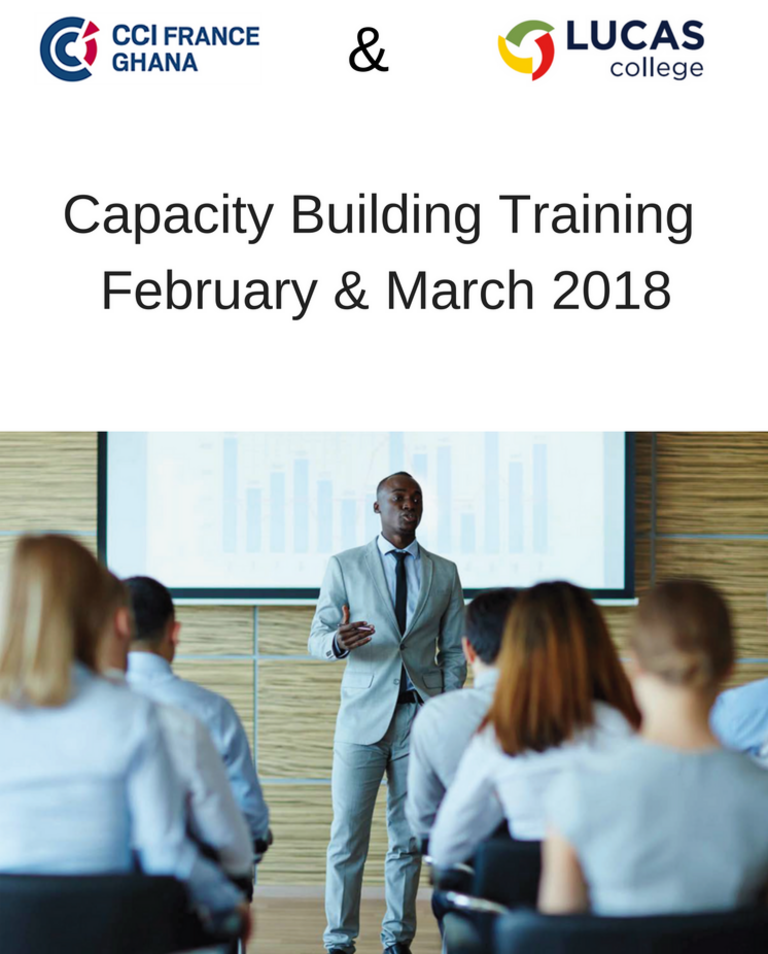 Are you looking to better equip your team with essential skills to improve output? Do you seek to review or learn modern ways on existing business practices in domains ranging from Marketing & Sales, Information Technology, Project Management and other business management fundamentals? Then CCI France Ghana has the perfect opportunity for you.
As announced in 2017, CCI France Ghana as part of its business support activity will implement programmes to ensure its contribution to capacity building in your businesses. To this effect, CCIFG is pleased to announce its partnership with LUCAS College to offer discounted short training programmes in the months of February and March.
Employees who are competent and on top of changing industry standards help your company hold a position as a leader and strong competitor within the industry. As such, the carefully tailored training programmes will give your employees or yourself practical skills needed to strengthen performance.
The detailed training agenda for February and March can be downloaded here. Programmes offered for the first two months are:
Managing Data and Numbers
Administrative Assistantship
Marketing & Sales
Project Management
To enroll, download the registration form here. The form is also available on the LUCAS College website.
Participants to the training will receive a certificate from LUCAS College.
LUCAS College is authorised and accredited by the Ghana National Accreditation Board.
For more information, do not hesitate to contact us.
"Intellectual growth should commence at birth and cease only at death." - Albert Einstein