CCIFG & LUCAS College Professional Training Programmes - May to July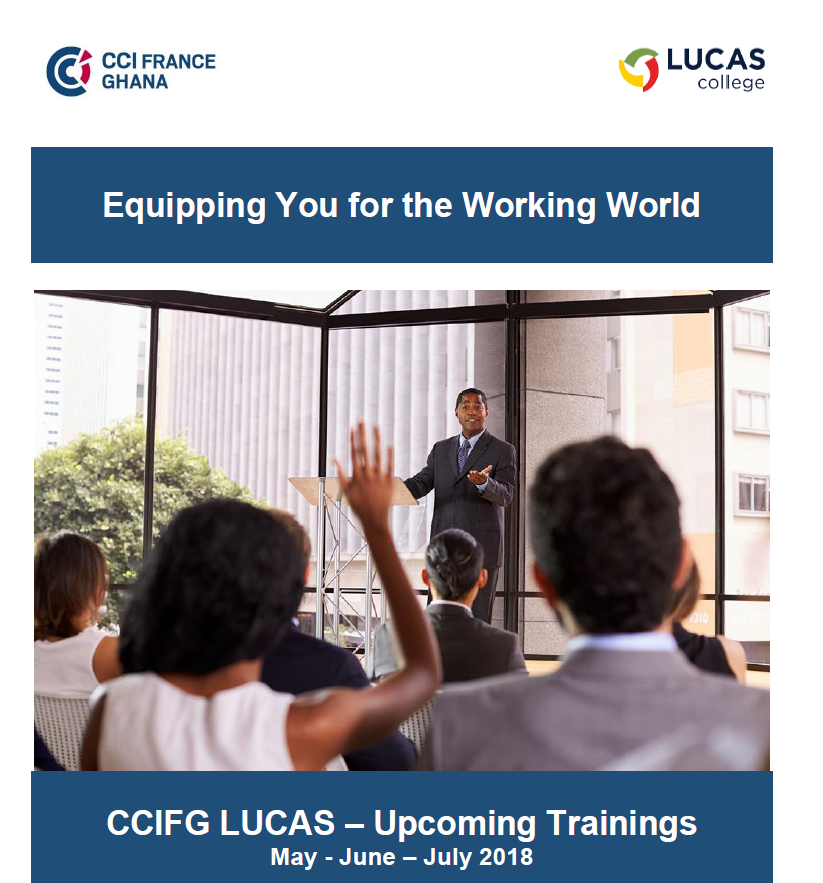 Following the successful introduction of short training programmes in partnership with LUCAS College, CCI France Ghana is continuing this business support activity and inviting you to take advantage of the discounted short training programmes for the months of May, June and July.
These certified programmes have been carefully tailored to cater to various core functions within businesses irrespective of sector. These programmes will thus give your employees or yourself practical skills needed to strengthen performance.
The detailed training agenda for May to July can be downloaded here. Programmes offered within these three months are:
Managing Data & Spreadsheets
Powerful Presentations
Sales Techniques
Human Resources Management
Leadership Skills
Creating Professional Documents
Administrative Assistance Skills
Accounting for Business Professionals
Time & Priorities Management
Meetings Management
Project Management
To enroll, download the registration form by clicking here. The form is also available on the LUCAS College website.
Completed forms should be mailed to training(@)lucas-college.net and to info(@)ccifranceghana.com
Participants to the training will receive a certificate from LUCAS College.
LUCAS College is authorised and accredited by the Ghana National Accreditation Board.
For more information, do not hesitate to contact us.