Members
Beverage Company, Pernod Ricard Wins Top Employer Award in Sub-Saharan Africa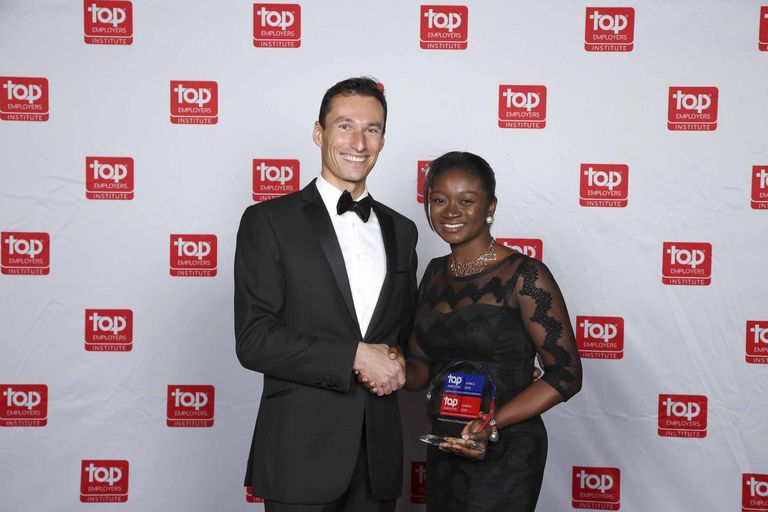 France's beverage company, Pernod Ricard, has become the first and only company in the beverage industry to be certified as Top Employer in Sub-Saharan Africa.
Pernod Ricard, which has affiliates in Ghana, South Africa, Kenya, and Mozambique, was awarded the Top Employer certification in recognition of their Human Resource (HR) practices, and providing outstanding work environment for employees to develop both professionally and personally.
With four affiliates now certified as Top Employers, Pernod Ricard Sub-Saharan Africa has been recognised as a top employer in the region.
The world's number 2 spirits and wines company was awarded the certification at the Top Employer Award ceremony which recently took place in Johannesburg, South Africa.
Pernod Ricard South Africa first achieved Top Employer status in 2016 and this year operations in Ghana, Kenya and Mozambique applied for the certification for the first time.
This recognition sets the standard for the Group's other affiliates in Africa to aspire to.
Speaking about the award, Human Resources Director for Pernod Ricard Sub-Saharan Africa, Shireen Maharaj, said "for Pernod Ricard, people are at the heart of our business. We strive to create and maintain a respectful, open-minded atmosphere, encouraging an entrepreneurial spirit, mutual trust and a strong ethical commitment to how we do business."
She stressed that Pernod Ricard has a distinctive convivial culture and offers potential employees the opportunity to work for a global company, strongly rooted in its local markets and supporting premium brands in a fun, inclusive workplace.
The Top Employer Institute is an independent global certification company with a presence in more than 115 countries, across five continents, which is dedicated to accelerating the impact of people strategies to enrich the world of work – through certification, benchmarking and connecting top employers around the world.
For an organisation to be certified as a Top Employer, it must meet the HR policy standards set out by the institute in 10 key areas: talent strategy, workforce planning, talent acquisition, on-boarding, learning and development, performance management, leadership development, career and succession management, compensation and benefits and culture.