Back to Business Cocktail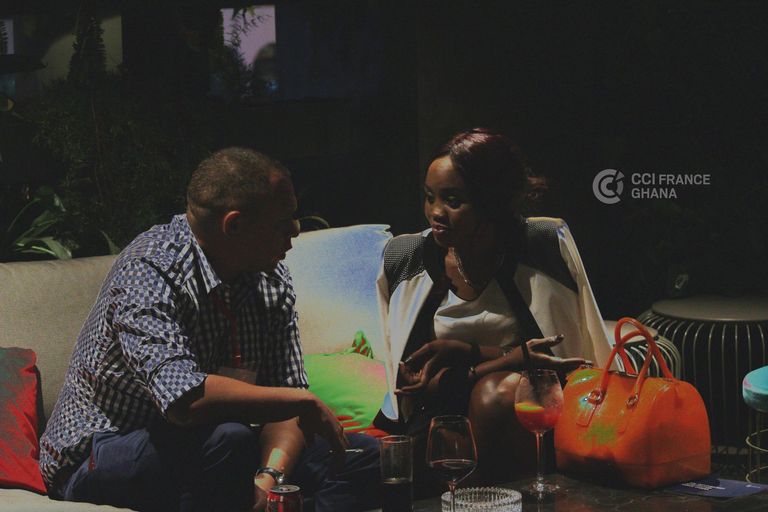 The Chamber of Commerce and Industry France Ghana (CCIFG) organised a Back to Business Networking Cocktail, on Thursday 14th October, 2017 to highlight the end of the summer break and mark being officially Back to Business at the CCIFG.
The event brought together over 100 participants made up of both CCIFG member and non-member Corporate executives went beyond providing an immense networking platform to facilitate the creation of potential partnerships but was also the occasion to celebrate a good summer break in a CCIFG Franco Ghanaian fashion. Participants interacted over danceable live-band music, French wines and tasty hors d'oeuvres.
In a speech given by the 1st Vice President of the CCIFG, Mr Gauthier Pourcelle, he celebrated the Chamber exceeding its target of reaching 100 members by the end of the summer break and also shared with participants what the last quarter of the year had to offer. He further made emphasis on the CCIFG's collaboration with the other CCIs abroad to not only attract foreign investment and implantation of businesses in Ghana, but to also provide opportunities abroad for our members to enable them expand their business activities.
These activities continue to contribute to the global rising of activities of the France in Ghana network as the diplomatic relations between the two countries mark its 60 years' anniversary alongside the 60th independence of the Republic of Ghana.

CCI France Ghana
The Chamber of Commerce and Industry France Ghana is an association of companies and professionals belonging to different sectors which aims at supporting, fostering and enhancing bilateral trade and investment relations between French and Ghanaian companies. With over 20 business sectors represented, the CCIFG acts as a business support system to its members by providing information through market studies, product-market testing, prospective missions and trade shows.

To ensure our members receive the most benefits, CCIFG continues to organize business networking events to provide a platform to engage and establish potential business partnerships. The Back to Business Cocktail was organised with this objective as the CCIFG continues to embody its vision and new direction to be one of the largest most dynamic business networks in the country.