New members • Members
AKWAABA To Our New Members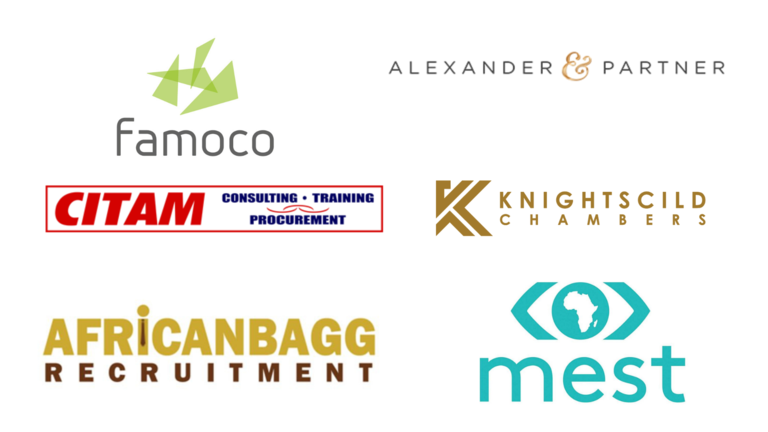 CCIFG is delighted to welcome 6 New Members to the chamber: Famoco, Knightscild, MEST, CITAM, African Bagg Recruitment and Alexander & Partner
Famoco provides an Enterprise Mobility Management (EMM) solution with a range of secure, remotely managed Android devices. Famoco offers a complete range of dedicated devices, based on a secure Android OS, and connected to a Mobile Device Management platform. It facilitates application deployments and secures data capture for mobile workforce management, mobile payments, urban mobility and identity verification (KYC). Today Famoco is expanding worldwide and has deployed more than 300,000 devices in over 50 countries. Among its customers and partners it counts prestigious companies such as Orange, ONET, Phoenix Group, Keolis, Alipay, Ingenico and Airtel. Famoco is a multi-award-winning company with 6 offices worldwide: Paris, Brussels, New Delhi, Singapore, Shenzhen and Abidjan.
Knightscild Chambers seeks to provide first-rate legal services to global multinationals, leading national business organizations, and sovereign governments and their agencies on their most challenging, complex, and critical legal issues, business transactions, and disputes. They serve and succeed on the superiority of their exceptional team, legal strategy, and local market insight and relationships. Client primacy is central to the values at Knightscild Chambers. Their systems and structures are, therefore, designed to give clients the best value and experience. They seek to nurture long-term client relationships with clients by ensuring a deep and comprehensive understanding of the client's business objectives and culture. This enables them to anticipate and address client needs and creatively assist clients to navigate the increasingly regulated and challenging business environment in Ghana.
MEST is an Africa-wide technology entrepreneur training program, internal seed fund, and network of hubs offering incubation for technology startups in Africa. Founded in Ghana in 2008, MEST provides critical skills training, funding, and support in software development, business, and communications to Africa's tech entrepreneurs. MEST Hubs provide thier portfolio companies incubation, on-the-ground support, and mentorship across the entire startup lifecycle. They also serve as ecosystem centers, with meeting spaces, resources, events, and experts for MEST's Africa-wide and global tech community. Hubs are located in Accra, Ghana; Lagos, Nigeria; Cape Town, South Africa; and Nairobi, Kenya. MEST is funded by the Meltwater Foundation, the non-profit arm of Meltwater, a global leader in media intelligence and Outside Insight.
CITAM is a wholly owned Ghanaian firm that offers high-impact and innovative Consulting, Training & Procurement solutions to blue chip organizations worldwide. CITAM maintains its headquarters in Accra and a satellite office in Virginia, USA. They have been at the forefront of implementing organizational development initiatives such as Strategic Planning, Performance Management System, Competency Development System, Compensation and Benefits System and more. CITAM has routinely organized training programs in Leadership, Management, Supervision, Professional Certifications and Microsoft Office for both in-house and public participation. CITAM has recently expanded its business model to include the procurement of industrial chemicals, equipment, parts, consumables and technical services to the Mining, Oil & Gas and Power industries.
African Bagg Recruitment is a subsidiary of African Bagg group of companies, renowned for being the local partners for international companies. African Bagg Limited specialises in offering market entry support and Consultancy services to companies interested in investing in Ghana and the Sub region. They cater to multiple industries across Africa, such as the Energy, Oil & Gas, Telecommunication, Security, Water and many more. ABR provides Recruitment, Training, Payroll, Accounting and other business related services to international organisations setting up in Ghana within Energy, Telecommunication, Media, Real Estate and Finance. African Bagg Recruitment was established with a vision of offering unlimited career opportunities in Ghana and the Sub-Saharan region to professionals seeking that next step, and to help build great leading companies through effective recruiting, staff training and accounting.
Alexander & Partner is a boutique law firm of several certified lawyers for International Business Law specialized in advising German and European clients on their business activities in the Near and Middle East, North Africa and Sub-Saharan Africa, as well as clients from the MENA-Region and Sub-Saharan Africa on their investments in Germany and Europe. In addition, Alexander & Partner has a team of four German-French lawyers.