Takoradi Port Records 7.3 Million Metric Tonnes of Cargo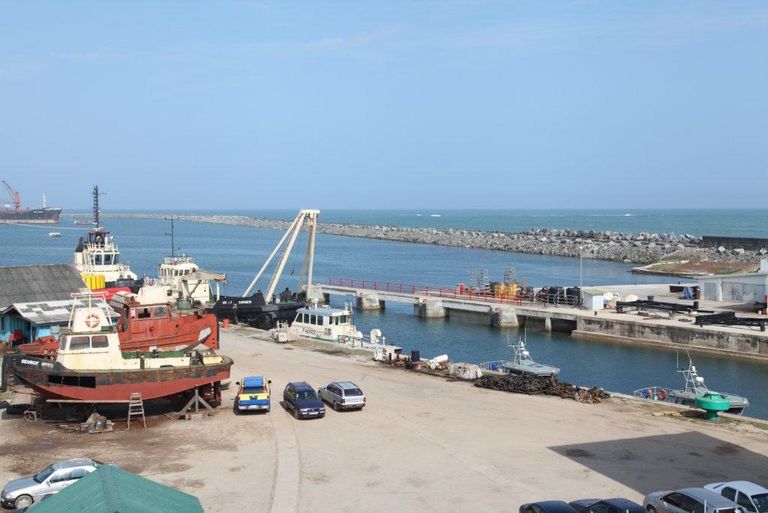 The Takoradi Port has recorded a total of 7.3 million metric tonnes of cargo as at the end of November 2017 as against the figure of 6 million metric tonnes in 2016. The Director of the Takoradi Port, Capt Ebenezer Afedzi stated that the increase represents an increase of 1.3 metric tonnes which the port envisions increasing to 8.5 million tonnes by December 31, 2017.
In a statement to the press at a press-soiree in the Sekondi-Takoradi, he said a partnership has been entered into with the Ghana Oil Company Limited (GOIL) for the construction of a 13.5 million litres capacity marine gas oil storage facility at the port to support the oil and gas industry. The facility would supply marine gas oil to upstream vessels that would bunker at the Takoradi Port.
The Director of the Port also elaborated on the Takoradi Port expansion programme, where the port a partnership has been made with Ibistek, a Ghanaian private entity for the construction of an off-dock container terminal with capacity of 7,500TU to improve the handling of containers at the port.
A Belgian company has also been engaged to build a conveyer loading system at the terminal to assist reducing loading time from the current 10 days to about two and half days. The Captain also disclosed that oil field fabrication equipment has been commissioned in Takoradi for oil companies operating in the oilfields by General Electric.
Concluding, he stated that the Takoradi port recorded a 38% percent increase in import cargo, with export cargo recording 39% with trans-shipment recording 21% and transit-container cargo recording 180%. A 200-metre floating dock to accommodate vessels with length between 20- 80 meters long will also be constructed after a partnership has been concluded with Prime Meridian company.