SERVAIR OPENS THE CORNER BAR IN ACCRA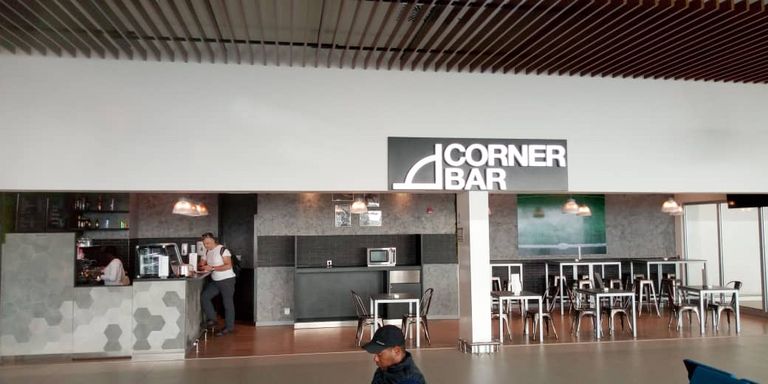 At the end of March, Servair opened the doors of the "CORNER BAR" in Accra Airport, Ghana.
The new concept, developed by Servair's commercial catering teams, offers, in a "football wink" atmosphere, on-site and takeaway sales and the broadcasting of football matches.

"Wait for your flight, have a drink, watch the game"

In the bonded area, the 63 m² store offers around twenty seats divided between low, high and bar tables. Open 24 hours a day, it can welcome all passengers transiting through the airport.

The production of salted snacks, sandwiches and paninis, salads, but also pastries and cakes, is made in Servair Ghana's kitchens and then delivered to the sales area.

A continental breakfast is also available from 4am to 11am.