Publications • Members
Professional French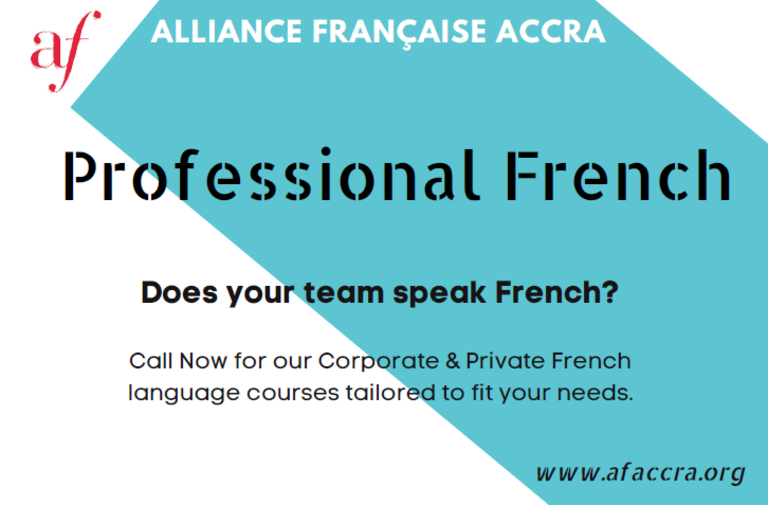 Does your team speak French?
• Do you have peculiar needs in terms of course content and schedule flexibility?

• Do you want to be trained and prepared for internationally recognized examination?

• Do you want to learn from the comfort of a venue of your choice?

• Do you prefer learning at your own pace?

• These offers are customized not only for corporate bodies but also for individuals.
Contact AF on 0501524990 / 0501287818
Email: fos@afaccra.com