Presentation of the 2020 Africa-France Summit to the Ghanaian companies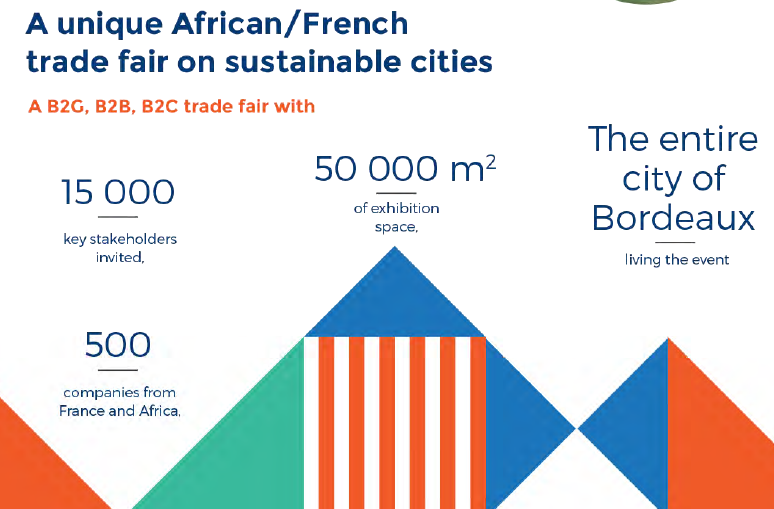 The Embassy of France to Ghana presented the 2020 Africa-France Summit and The City of Solutions to Ghanaian companies on the 18th of February at the French Residence.
More than 80 Ghanaian companies and start-ups were welcomed by the French Ambassador H.E. Mrs. Anne-Sophie Avé and Mr Yofi Grant, CEO of GIPC. The companies were invited trough the GIPC Ghana Club 100 and several other businesses associations such as the French Chamber of Commerce in Ghana, the Private Enterprise Federation and the Association of Ghana Industries. This event was organized with EIB, the local contact for the registrations for the 2020 Africa-France Summit
The 2020 Africa-France Summit will be held in Bordeaux, from 4-6 June 2020. The French President, Emmanuel Macron, will welcome 54 Heads of State, along with their ministerial delegations and regional decision-makers, as well as private businesses, financial institutions, members of the diaspora and civil society organizations.
At the core of this Summit will be the City of Solutions, a trade fair opened to the project leaders, companies, civil society and institutions that will change the face of our urban centers. Over 500 companies will be presenting their products and services to 25 000 visitors. Ghanaian companies willing to present their ideas at this unprecedented Summit can lease a corner or a stand at the trade fair which will occur in the exhibition center of Bordeaux. Different sizes of space are available. The trade fair will be inaugurated and visited by the Head of states on the 5th of June.
The purpose of this Summit is to offer solutions to build sustainable cities. African countries, just like France, are facing major population growth in the city. Access to essential services such as energy, transport, food, housing, healthcare, education or work, have to be rethought and adapted to the local environment in a sustainable way.
More info: https://sommetafriquefrance2020.org/en/