Mega-Millions Golf Clash - Tiger vs. Phil Live On SuperSport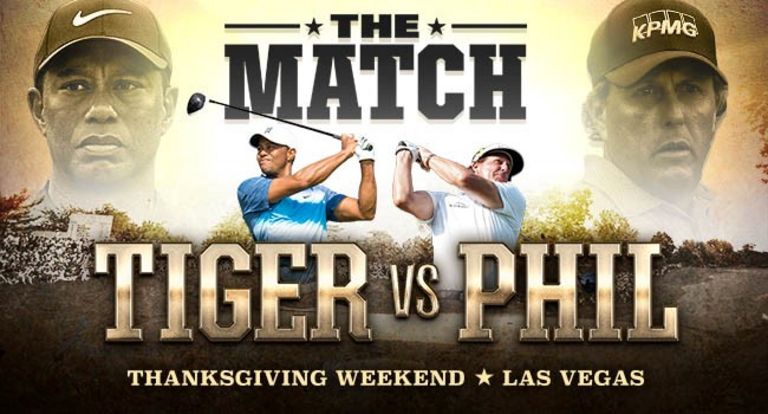 It's new, it's dynamic and it's for a staggering $9-million pot of cash.
Known simply as "The Match", the head-to-head match play event between golf superstars Tiger Woods and Phil Mickelson will be broadcast live on SuperSport 1 Channel 201 on Friday 23 November.
DStv Premium subscribers in Ghana will receive the broadcast as part of their package (i.e. at no additional cost to their monthly subscription), unlike US viewers who must pay $19.99 for the pay-per-view event.
To be played in Las Vegas, the winner of this blockbuster, winner-take-all showdown between two golf legends will walk away with a cool 9 million US dollars.
During the live event competition, both Woods and Mickelson will selectively make side challenges against one another. For instance, Woods or Mickelson could raise the stakes by challenging the other to a long-drive, closest-to-the-pin or similar competition during a hole as they play their match, with money being donated to the winning golfer's charity of choice.
Woods is a 14-time Major winner and boasts 80 PGA Tour wins. Mickelson, in turn, has won five Majors and is a 43-time PGA Tour winner having spent a remarkable 700 weeks in the top 10