Sectors & markets
Maritime imports exceed exports in 2018 first half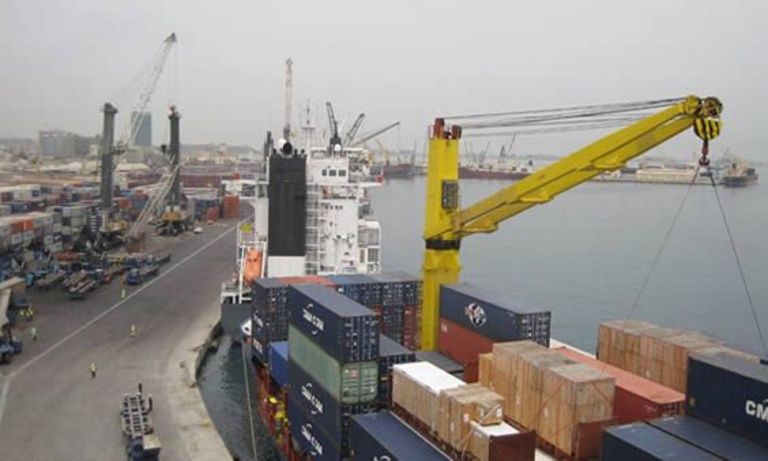 Ghana's maritime imports continue to be dominated by commodities like cars, meat, second hand clothing, among others.
Figures from the Ghana Shippers Authority show that the total volume of maritime imports for the first six months of this year, reached 7.15 million metric tonnes.
This is up compared to the 6.75 million metric tonnes recorded for the same period last year.
The Shippers Authority says it is working to increase the country's transshipment by at least ten percent at the end of this year.
Between January and June this year, liner goods such as meat, cars, paper products, among others, amounted to 2.92 million metric tonnes compared to the 2.53 metric tonnes recorded in the same period last year.
Again, Ghana imported 1.7 million metric tonnes of dry bulk commodities like clinker, bulk wheat, bulk fertilizer for the six months period.
This is followed by the imports of liquid bulk such as crude oil and break bulk such as bagged rice, bagged grains, bagged sugar which recorded 1.65 million and 863,000 metric tonnes, respectively.
The country's total maritime exports for the period however reached 3 million metric tonnes.
The Far East and other African countries emerged as the top source of Ghana's imports.
They accounted for 27 and 25 percent of all maritime imports for the period.
The least of one percent, was from the UK.
Demurrages reduce for 2018 first half
Meanwhile for the period, demurrage which refers to the charges borne by importers for excessive delay of their goods at the ports, reduced.
For the first six months of 2018, total demurrages amounted to 28.5 million dollars; from the 38.4 million dollars for the same period last year.
This represents a drop of about 26 percent.
"Unfortunately, rent payments by shippers at the Tema and Takoradi ports recorded a rise in the first half of 2018. Total rent payments in the first half of 2018 amounted to GH¢22,699,488; representing a 11.9% increase compared to the first half in 2017(GH¢20,292, 755). There is the need for increased shipper education and sensitization in the area of non-containerised cargo such as unpacked vehicles and other general cargo to bring down the rent figures," Madam Benonita Bismarck noted.
Paperless ports impacts positively on clearing
In addition, the shipping lines are hopeful of the prospects of the paperless ports systems which has facilitated the clearing process at the ports.
Madam Benonita Bismarck believes shippers will continue to take advantage of the system to fast track their activities.
"As Shippers Authority, we believe the system has brought some relief to shippers and we will continue to educate and sensitize our shippers on the need to operate within the framework of the system and report any challenges encountered in the usage of the system to ensure they addressed expeditiously," the Shippers Authority CEO concluded.