Sectors & markets
March inflation rate falls to 10.4%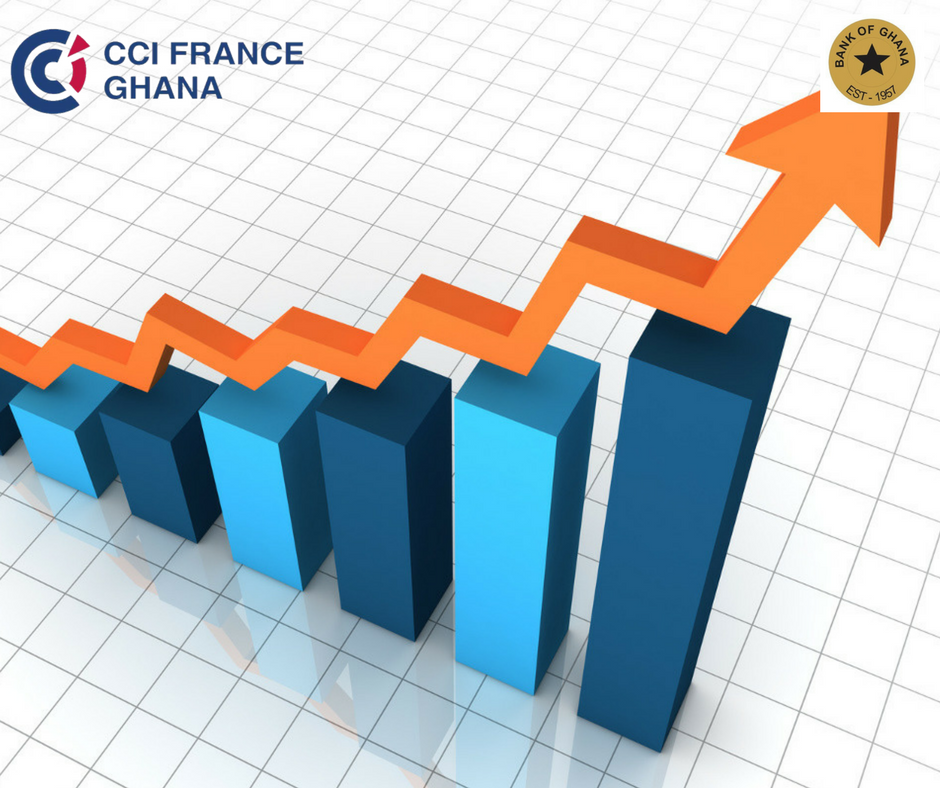 Consumer prices in Ghana improved to 10.4% year-on-year in March of 2018, falling from the 10.6% rate recorded in February, mainly due to a slowdown in clothing and footwear as well as transport prices.
Year-on-year, cost increased at a softer pace for housing and utilities (7.3% compared to 7.8% in February); clothing and footwear (16.4% compared to 16.6%) and transport (18.4% compared to 18.9%).
Also, prices rose less for miscellaneous goods and services (12.0% compared to 12.9%); restaurants and hotels (7.2% compared to 8.3%) and furnishings and household equipment (11.9% compared to 12.0%). In addition, cost eased for recreation and culture (12.6% compared to 13.2%) and health (7.3% compared to 7.4%).
On the other hand, food prices went up faster (7.1% compared to 7.2%), mostly coffee, tea and cocoa (10.6% compared to 9.3%); meat (8.8% compared to 8.2%) and non-alcoholic beverages (8.7% compared to 8.3%). Additionally, cost advanced further for education (6.7% compared to 6.1%); communication (8.2% compared to 8.0%) and alcoholic beverages, tobacco and narcotics (8.9% compared to 8.8%).
On a monthly basis, consumer prices went up 1.1%, after a 0.9% gain in the previous month.