Members
Mantrac Ghana holds maiden Infrastructure Day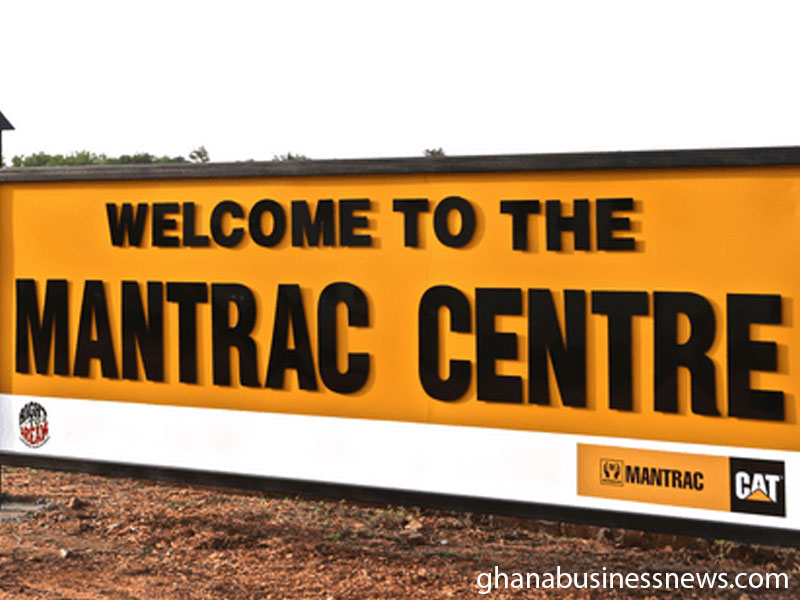 Mantrac Ghana, the sole authorized dealer for Caterpillar products in Ghana, has held its maiden Infrastructure Day with the aim to help increase partnership among stakeholders.
The event on the theme: "Building Tomorrow's World Today", introduced to participants, a cross section of Mantrac's equipment offerings, which included Cat New Machines, Cat Used Machines, Cat Rental Machines and Mantrac Energy Systems.
Mr Steven Scott, the Managing Director of Mantrac Ghana, speaking at the opening of the event, noted that, there had been huge improvements in the country's infrastructure over the years, and that, it was appropriate to commend the Government for the huge investment.
He said many roads had been built or refurbished, including the Tetteh Quarshie and Achimota interchanges, the Accra ring road and the new Accra airport terminal and many other significant developments.
He also praised government for the new Kwame Nkrumah interchange, adding that, power problems seemed to be a thing of the past, and that, it was pleasing to see constant reliable power for business development.
Mr Scott said recent publications attested to the fact that infrastructure investment was a key enabler of sustainable development, economic growth, competitiveness and long term job creation for the nation.
He noted that Mantrac Ghana, as a leading machinery supplier, could not sit unconcerned as the country battles to close the infrastructure gap, adding that, Government had a responsibility to maintain appropriate levels of productive investment in infrastructure.
As Caterpillar stands for sustained investment in the country, the Managing Director said Mantrac Ghana was willing to support government in its quest to bridge the infrastructure gap. In a speech read on his behalf, Mr Kwasi Amoako Attah, the Minister of Roads and Highways said, the Company had been linked with the country's development through the provision of reliable and expert services to Ghanaian end users.
Mr Amoako Attah said the growth of the automobile industry in Ghana over the past years had been tremendously significant, adding that, the desire of stakeholders had increased simultaneously with the increased number in automobile companies.
He assured of government's commitment to supporting the stronger partners of industry with specialised companies like Mantrac Ghana, to help build the country's economy. He commended Mantrac Ghana for the maiden edition of the Infrastructure Day, which showcased the efficiency and reliability of Caterpillar and Mantrac's huge investment in the requisite facilities towards an excellent product support.
As part of the event, participants were taken through various sessions to help them to better understand the operations and new developments of the company. Participants were taken through "New, Used and Rental Machines; Power Systems; Product and Support; and SEM Machines" sessions.