LUCAS College opens admissions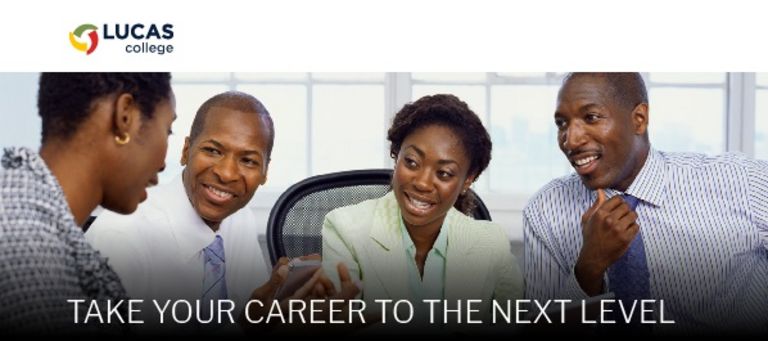 Every student wants to leave university knowing he'll have the skills to find a good job and have a successful career. That's why LUCAS College's prime mission is to equip students for success in the professional world.
LUCAS has all the tools needed to provide students with a quality education. Students will benefit from LUCAS' affiliation with GIMPA and from a global partnership that brings in international expertise and professors from Griffith College (Ireland), MBWay and MyDigitalSchool (France). Their partnerships also allows students to earn an international degree. You can acquire this degree in Accra or complete your studies abroad at their partnering university.

For students who also speak French, LUCAS also offers instruction in English or in French at the Bachelor and Master's levels in the various majors of Business and Management, IT and Computer Science, Hospitality and Tourism.

However, what really sets LUCAS apart is how its system and programmes are designed. Looking at the challenges students face after graduation, LUCAS decided to focus on providing an education that is not only practical but relevant. For that, LUCAS partners with field experts to create curricula that relate to what's happening and needed in the market.

But that's not all. These experts contribute to strengthening the link between the College, its students and the professional world. They are involved in the teaching process, supervising projects and in securing internships and jobs for students. Additionally, they are also active in the training offered by LUCAS to adults, professionals and corporations.

Hillar Addo, Vice President Academics, speaking about LUCAS' uniqueness said, "We want to be the college that bridges the gap between academia and the working world. It's our aim as an institution to provide Ghana with the most skilled and well-rounded professionals who can take on challenges."

On July 15th 2017, LUCAS is opening its doors to the public. If you're a looking for quality higher education (Bachelor or Master's level) or for a training programme, you can't afford to miss this event. You'll hear about the core values of LUCAS, take a tour through the campus, and see the extensive resources available for students and trainees. You'll get an opportunity to meet the directors, asks questions, and learn how LUCAS prepares you for the working world.

LUCAS campus is opposite Perez Chapel in Dzorwulu. You can call the College at +233 (0)3 02 78 80 01 or +233 (02 62 37 58 01 or book your seat at LUCAS Open Day here: www.lucascollege.com/openday