Goldkey Properties Limited – CSR Project 2017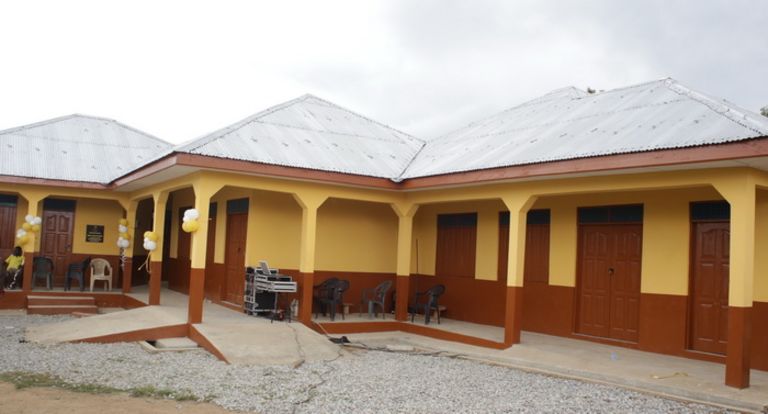 Goldkey Properties Limited as part of its 20th Anniversary decided to undertake a CSR initiative to mark two decades of operating as a company.
On the 31st of January 2017, six children lost their lives when a school building (kindergarten block) collapsed in the Breman Jamera Methodist School at a village within the Asikuma-Odoben-Brakwa District Assembly of the Central Region of Ghana.
The tragic incident occurred due to the dilapidated state of the school building. Following the incident, the District Assembly commenced the construction of a 2 unit classroom KG block but was unable to complete due to lack of funds. The Assembly thus reached out to Goldkey Properties to support with the completion of the school.
The company generously decided to pay for the entire cost of the project which comprises a 2 unit classroom block, teachers' office, a storeroom and toilet facilities. This was further extended to include a refurbishment of 6 classroom block for the primary school and 3 unit classroom block for the junior high school. A project team was set up by Goldkey to ensure the proper completion of the project before the academic year commenced on 12th September 2017. Goldkey Properties disbursed a total of about GHS 200,000 on the entire project.
A building dedication and commission was held on 11 September 2017 where Goldkey Properties donated the building to the village.
Goldkey Properties is a real estate subsidiary of CH Group, a member of the CCIFG.