GHL Bank signs Affordable Housing Pact with Adom City Estate.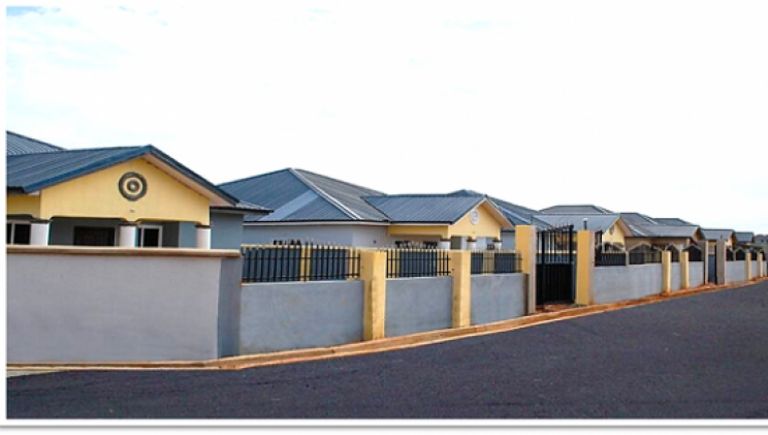 In pursuit of their joint aspirations to close the housing deficit through easy access to quality housing, GHL bank and has signed a partnership agreement with local estate developers, Adom City Estate.
The memorandum's purpose is to establish a framework for greater collaboration between GHL Bank and Adom City Estate to offer home ownership options to potential home owners and anyone who wants to purchase a house. It was signed by Richmond Asante, Head Mortgage Origination of GhL Bank; and Bright Adom, CEO of Adom City Estate.
Under the agreement Adom City Estate will affirm its relationship with GHL Bank as its key mortgage partner and collaborate with the bank to offer mortgage products to interested clients. These include the Home Construction Mortgage, which allows clients to build residential structures on services plots of land and repay over a period of up to 15 years.
Speaking at the event, Bright Adom of Adom City Estate said: "Our alliance with GHL Bank further adds to our credibility and proves our dedication to continually finding new ways of providing affordable housing to Ghanaians. We are excited to benefit from the bank's innovation and expertise in home financing to the benefit of our clients."
GHL Bank will in return offer special fees and prices for its unique range of mortgages to facilitate the sale of serviced plots and houses within Tema Community 25, Kasoa and Kuntunse residential areas of the estate company. It will also provide clients with dedicated mortgage relationship officers.
Commenting on the pact, Richmond Asante, Head Mortgage Origination of GHL Bank said: "The housing deficit in Ghana is a challenge that requires a multi-faceted integrated approach to resolve; but with initiatives such as this, we are confident the gap can be significantly reduced. This partnership allows us to provide a range of exciting home ownership options to potential homeowners, which is exactly what many Ghanaians are looking for."
Together, both parties will work to encourage home ownership through mortgage clinics and sponsored events.
Since its inception in 2009, Adom City Estate has quickly grown to represent an outstanding example of a local developer with a knack for quality - having built over 550 houses for the average Ghanaian worker.