Ghana's inflation drops to lowest since 2012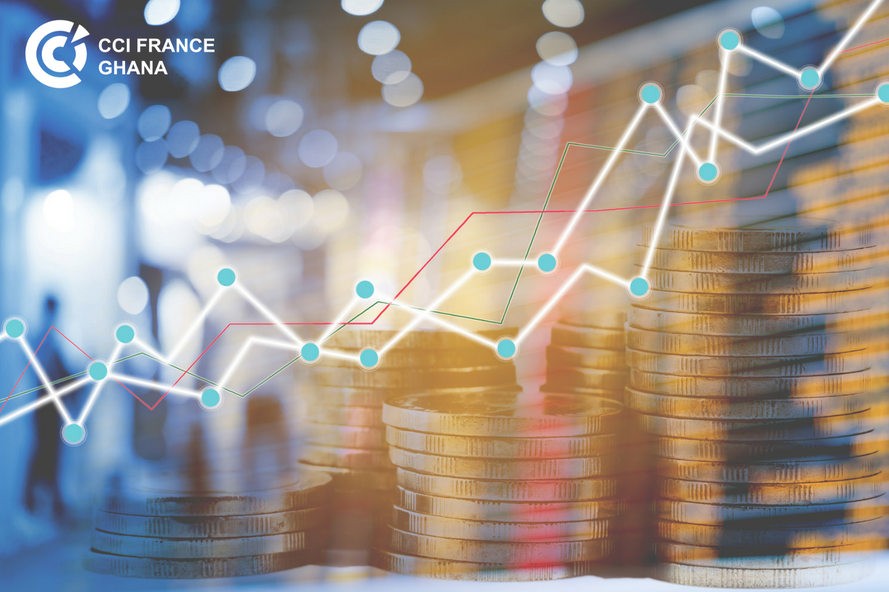 Ghana's inflation rate for the month of April 2018 dropped from 10.4% to 9.6% making this figure the lowest inflation rate recorded since December 2012.
Baah Wadieh, acting Government Statistician said the deceleration has been attributed to housing, utilities and transport. He added that it is the first time the rate has been within the Bank of Ghana's target range of 6% to 10% in four years.
According to the Ghana Statistical Service, consumer prices rose 0.9%, easing from a 1.1% increase in March. Year-on-year, prices slowed for housing and utilities (3.9% against the 7.3% in March, this year); transport (9.5% compared to 18.4%) and communication (8.0% compared to 8.2%).
In contrast however, cost increased faster for food and non-alcholic beverages (7.4% compared to 7.3%), mainly milk, chesse and eggs (5.8% compared to 5.7%), fish and sea food (7.0% compared to 6.7%) and oils and fats (7.3% compared to 6.7%).
Also, prices rose further for clothing and footwear (17.2% compared to 16.4%); miscellaneous goods and services (12.3% compared to 12.0%); restaurants and hotels (7.5% compared to 7.2%) and furnishings and household equipment (13.0% compared to 11.9%).
Additionally, prices continued to rise for education (8.6% compared to 6.7%); recreation and culture (13.6 % compared to 12.6%); health (7.6% compared to 7.3%) and alcoholic beverages, tobacco and narcotics (9.5% compared to 8.9%).
On a monthly basis, consumer prices edged up 0.9%, easing from a 1.1% gain in March.