Sectors & markets
Ghanaian startup excels at Seedstars Summit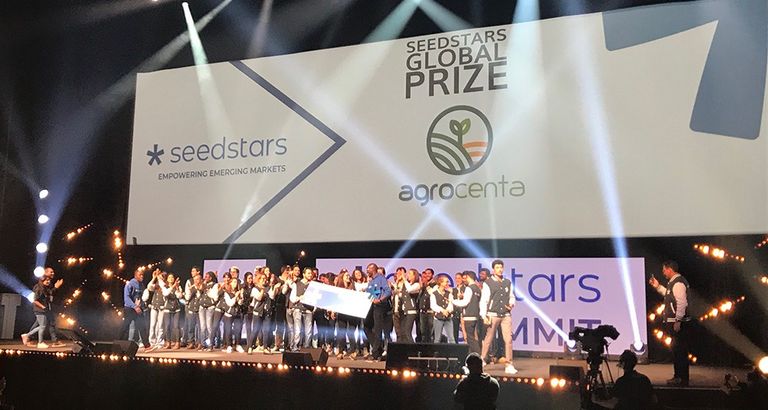 At the 5th edition of the Emerging Markets Competition held in Switzerland on Thursday 12 April, Ghanaian startup AgroCenta was awarded the grand prize, USD 500,000 investment from Seedstars.
After the Philippines in 2017, Ghana was the centre of the Seedstars Summit, a five-year event dedicated to innovation in emerging markets in Lausanne, Switzerland. On Thursday, April 12, the Ghanaian start-up AgroCenta, founded in 2015 by Francis Obirikorang and Michael K. Ocansey, won the competition by having the most votes casted by the jury. The company offers a platform for small-scale producers to sell their products online directly to buyers, without going through intermediaries, and to access a road transport service for deliveries.
The objective is to give farmers in Ghana access to a wider market, beyond their community, and not sell their products at prices which are too low, Francis Obirikorang explained in a speech to 1,200 entrepreneurs, investors and experts, in a tone which was full of joy as a result of his win. Furthermore, His company also sends local farmers valuable market information.
Gigantic potential of African start-ups
Today, 10,000 small-scale producers have already used AgroCenta. The startup, which had raised USD 250,000 since its inception, won in Lausanne, a check of USD 500,000 signed by the company Seedstars, organizer of the event, following participation by the upcoming startup. In an effort to highlight the significance of his work he said "Africa is a place for innovation," pointing out that technologies can "solve problems of millions of people" on the continent. With USD 560 million raised in 2017, African tech nuggets are benefiting from more and more funds. Their potential, like the continent continues to remain enormous.
Innovative start-ups from around the world
AgroCenta competed against some 60 other emerging market start-ups from Asia, Africa and Latin America. Before the winner of the grand prize was announced, other promising smallscale companies were also rewarded. One of these companies worth mentioning is SolarFreeze, a Kenyan company which turns containers into cold rooms powered by solar panels and mobile phones so as to limit post-harvest losses for smallholder farmers. A Blangadesh company CMED, was also recognised for its platform and its devices to monitor health (blood pressure, blood glucose measurement, weight, etc.). Argentinian real estate company Alquilando also stood out among companies recognised. Speaking to the audience and entrepreneurs present, co-founder of Seedstars Pierre-Alain Masson stated "We tend to think that Generation Y is lazy. This is totally false, ".
In 2017, the grand prize was awarded to Acudeen, a Filipino start-up that tackled payment delays by playing the role of intermediary between SMEs and banks. "What brings entrepreneurs from emerging markets together is the desire to make things happen. We did not grow up with the privileges of Western countries. Every project we lead aims to maximize the impact on society, "Seedstars, Magellan Fetallino.