Sectors & markets
Ghana signs MoU with Burkina Faso to improve trade at borders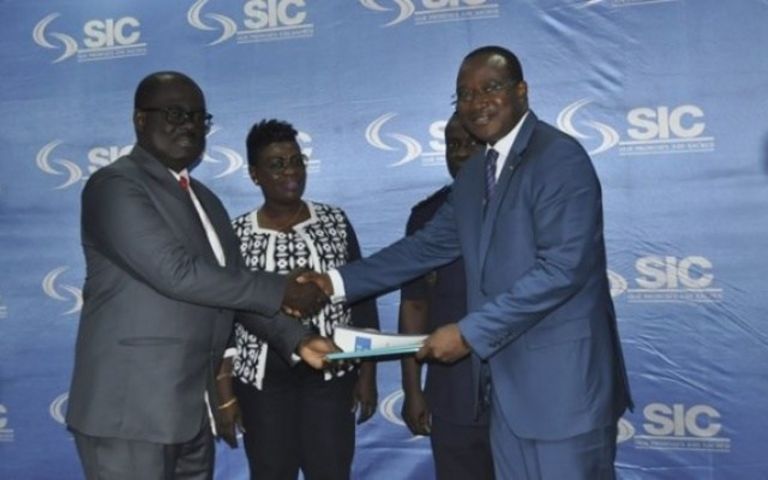 A Memorandum of Understanding (MoU) has been signed between Ghana and Burkina Faso for the implementation of the single transit guarantee system which will improve trade at the borders.
With the roll out of the scheme, traders and importers will now pay a single premium on the onset of a journey to cover the cost of entire movement of goods on the corridor.
The scheme will also facilitate the documentation process and reduce paper work that is involved in trading activities.
The MoU was signed between Ghana and the Burkina Faso Chamber of Commerce,with SIC Insurance acting as a guarantor of the scheme. Following the signing of the agreement, the Managing Director of SIC Insurance, Stephen Oduro explained that the scheme will also ensure that custom officials receive accurate payment on duties.
Speaking to the press he said, "Besides curbing cargo theft, the system will also help seal loopholes that cause member countries loss in revenue through suspected under declaration of the value of export or cargo theft".
Elaborating further, he said "Again the implementation of the Single Transit Guarantee Scheme will help remove the opportunities presently exploited by some middlemen at our ports who use fake Tax Identification Numbers to clear goods for transit and in turn divert them unto the local market".
Mr. Stephen Oduro added that effort must come from both parties to improve trade relations and systems. To this effect, he mentioned that he hopes the continuous consultations with both partners from the Customs Division in Ghana and Burkina Faso will progress smoothly and speedily to enable the integration of Customs systems as well, since this will further improve interstate trade relations.
The Chief Executive Officer of the Burkina Faso Chamber of Commerce in Ghana, Victor Oudrago expressed optimism that the new scheme will reduce the loss of goods by importers of both countries.
Addressing the press, he said "We have encountered so many problems during the transit process, a lot of cargo not getting to the exit point, a lot of importers being in serious problems in Burkina Faso, so many agencies have been taken away from their jobs because of one or two problems that we are trying to avoid", he lamented.
"So I want to thank Ghana and Burkina Faso for this initiative which is going to make trade much easier for us".