Francophonie Festival: March 10 - 24 2018

As part of collective efforts to reinforce the relationship between Ghana and francophone countries, Alliance Française d'Accra in collaboration with its French partners is organising the 2018 Francophonie Festival, a series of events to celebrate the month of Francophonie in Accra.
The series of events will begin on 10th March till 24th March. Scheduled events range from cultural events, sporting activities to a Job application skills workshop where participants will learn practical skills on how to write CVs, motivational letters and prepare for interviews in French with experts in the business world.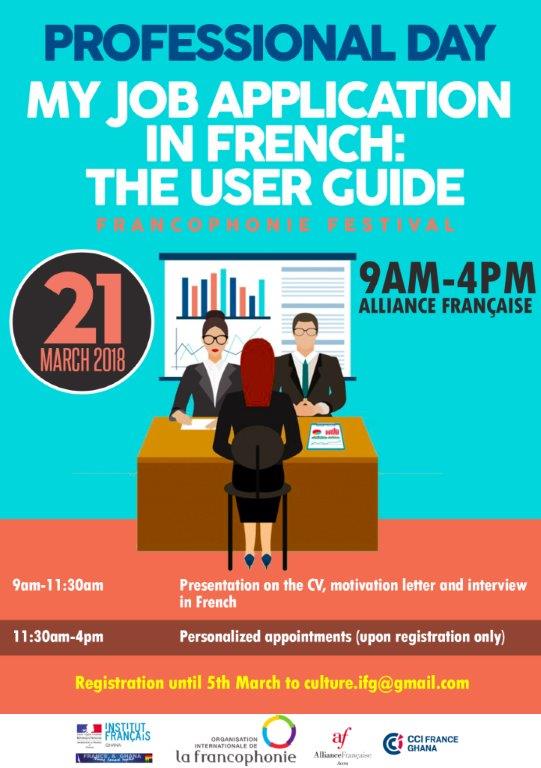 Participate at an event that highlights cultural diversity and the celebration of the French language.
Do not hesitate to contact Alliance Française d'Accra for more information.