Publications • Members Transport - Logistique
Fourth Certification Under the ICMC for Bollore Transport & Logistics Ghana Limited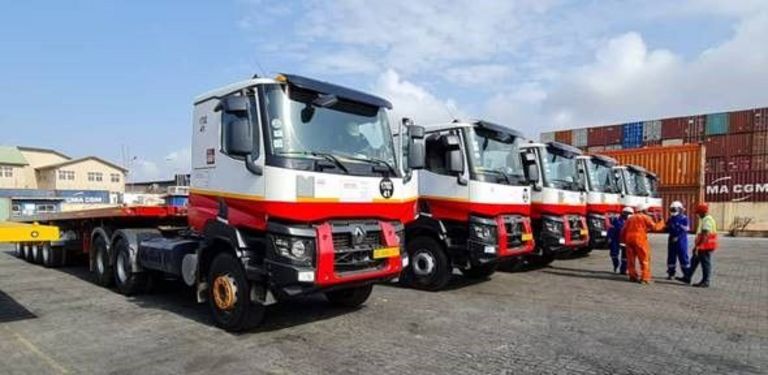 Bollore announces the company has been re-certified in full compliance under the International Cyanide Management Code (ICMC) for Cyanide operations
Bollore Transport & Logistics Ghana Limited announces that the company has just been re-certified in full compliance under the International Cyanide Management Code (ICMC) for Cyanide operations. After 2013, 2016 and 2020, Bollore Transport & Logistics Ghana Limited achieves his fourth certification in 2023 for Cyanide operations.

🛢️ According to the audit report conducted by an independent expert under ICMI's three-year Transport Verification Protocol, Bolloré Transport & Logistics Ghana Limited has maintained its quality level since its last certification. The document reveals that the firm has maintained full compliance with the principles and standards of transport practice of the Cyanide Code throughout the previous three years.

"This recertification is a great news for us as it confirms our expertise in this area. It is also, and above all, proof of the commitment and dedication of our teams in applying safer and more sustainable procedures to minimize risks, especially for the transportation of dangerous goods," said Thibaut Lamé, Country Managing Director for Bollore Transport & Logistics Ghana Limited.

As a reminder, the Cyanide Code is a voluntary industry program focused on the safe and environmentally responsible management of cyanide by companies producing gold and/or silver and by companies manufacturing, warehousing, and transporting cyanide.

The Cyanide Code was developed under the aegis of the United Nations Environment Programmed by a multi-stakeholder Steering Committee and is amongst the most established certification programs in the #mining sector. The Cyanide Code is intended to complement an operation's existing obligation to comply with the applicable laws and regulations of the political jurisdiction in which the operation is located.

To pursue companies' analysis and monitoring, new operation must be re-audited every three years to evaluate continuing compliance with the Cyanide Code.