Fidelity Bank supports health delivery in KATH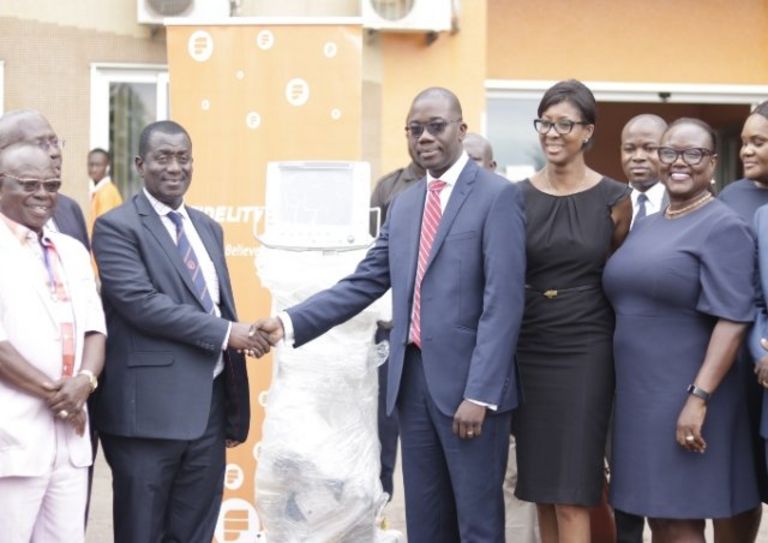 The Deputy Managing Director of Fidelity Bank Ghana, Julian Kingsley Opuni, has reiterated the bank's support for healthcare delivery in the country.
Speaking at the presentation of ventilators to the Komfo Anokye Teaching Hospital (KATH) by the Bank, he said it is impossible to make inroads in the health sector if the bank does not partner with health institutions like KATH.
"The health sector is very important to Fidelity Bank as we have been engaged in various healthcare related partnerships through USAID, funding of the Medical Credit Fund, various hospitals, and the pharmaceutical industry.
"We engaged the management of KATH and identified that ventilators were urgently needed by the hospital. We have come to present the ventilators and also find out what other assistance we can give to the hospital,'' he added.
He disclosed that a few years ago the bank partnered KATH with the aim to collaborate and assist to create uniformity and structure around collection of monies and also make it easier to monitor funds.
In addition, he said the bank also had customer service training for the hospital to help in the delivery of service to patients.
Receiving the ventilators, the Chief Executive Officer (CEO) of KATH, Dr Oheneba Owusu-Danso, stated, "the hospital currently needs six ventilators and this noble gesture from Fidelity Bank comes at the right time and we very much appreciate it."
He added, "we will deepen our relationship with the bank and also request them to give more support to the hospital."
Aside from the health sector, Fidelity Bank has over the years initiated projects to support other key areas of the economy like the education and agricultural sectors.