Banking & Finance • Publications • Members Finance - Assurance - Banque
Fidelity Bank, Autochek Strike Deal to Ease Auto Financing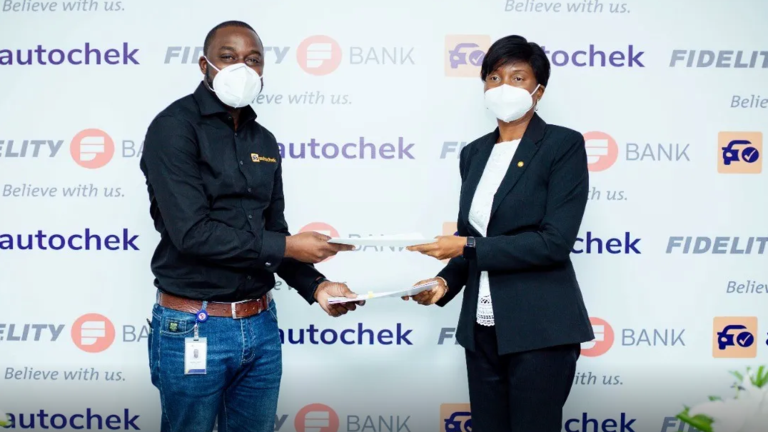 Fidelity Bank Ghana has signed a memorandum of understanding with Autochek Africa, an innovative automotive dealer, to provide auto financing...
The partnership seeks to provide easier access to more financing options and enable salary earners and business owners to acquire brand-new and second-hand cars.
Speaking at the signing ceremony in Accra, Country Manager at Autochek, Ayo Olabis said: "Our mission is to deepen the penetration of auto financing across Africa, and Ghana represents a significant market on that mission.
"Fidelity Bank has an established reputation for delivering great products and services, and we are looking forward to working more closely with them to connect more Ghanaians to auto financing that works for them and other stakeholders in the automotive industry."
The partnership is expected to make it easier for consumers and businesses to leverage Fidelity Bank's range of financing options to purchase desired vehicles via the Autochek platform.
For her part, Divisional Director for Retail Banking at Fidelity Bank, Nana Esi Idun-Arkhurst, expressed confidence that the partnership will create convenience for customers.
"Indeed one of our key strategies for employee banking business is to provide innovative, customised and simplified lending solutions to customers to enable them to meet their everyday needs, and this undertaking fits perfectly into that strategy," she said.
"We have already signed partnerships with automobile vendors who deal with brand-new vehicles. Consequently, this partnership creates a wider range of choices for our customers as Autochek presents us with opportunities in the second-hand market, and also comes with a well-structured platform that provides easy access to our customers," she added.
Explaining how the Autochek platform works, Mr. Olabisi said: "When customers identify a vehicle that is available for financing on the Autochek platform, they simply need to fill out a short form to apply for an auto loan. If they meet the required criteria, they will begin to receive offers from financial institutions such as Fidelity Bank in Ghana.
"When the customer accepts the offer, they are able to receive their vehicle within three to five days."
SOURCE → thebftonline.com