Ecobank Ghana makes history at CIMG Awards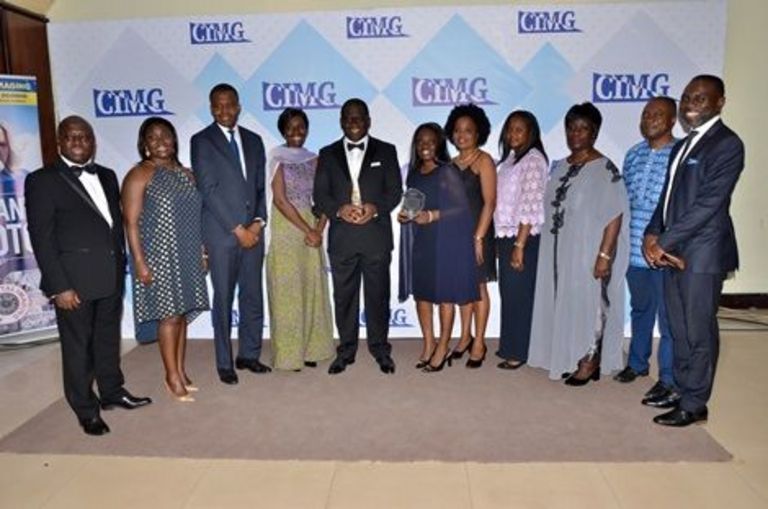 Ecobank has emerged the 2017 Marketing Oriented Company in Ghana at the 29th CIMG National Marketing Performance Awards held in Accra.
The bank goes into history as the first bank in Ghana to join the elite class of CIMG Hall of Fame Companies.
It has over the years shown consistent performance, having won the CIMG Bank of the Year Award for three consecutive years and excellent accomplishment in customer marketing.
The key factors that led the bank to winning these awards include; its drive in innovation, with best in class technology-based products that have taken the market by storm and the creation of a platform for non-customers to open and operate instant digital accounts without physically visiting the bank.
Commenting on the awards, the MD of Ecobank Ghana, Mr Dan Sackey said "these awards signify the confidence that our customers and the larger Ghanaian public have reposed in us as a banking institution."
"We are the only bank to have consistently won the coveted CIMG Bank of the Year Award 5 times, the prestigious Marketing Hall of Fame Award and the much sought after Marketing Oriented Company Award for 2017," he said.
He said "We dedicate these achievements to our valued customers and take this opportunity to renew our promise to continuously work at improving service delivery and providing innovative and flexible financial products and services to suit their everyday banking needs."