CCIFG 2019 Training Programme is out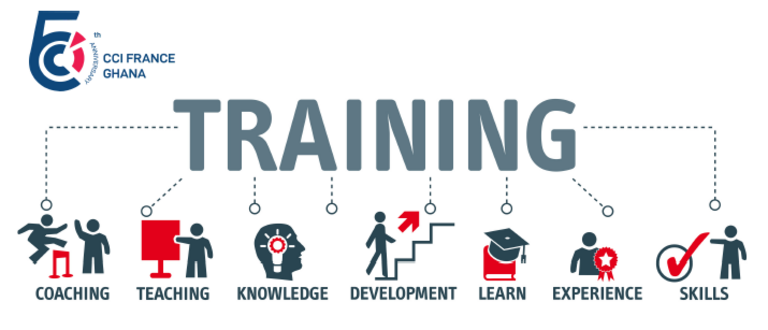 CCI France Ghana is pleased to announce the 2019 Training Programme for the months of February to July 2019.
Are you eager to improve your skills and enhance productivity at the workplace? Do you want to strengthen the skills of your employees to improve performance as well as that of your business?
As part of its business development strategy, CCI France Ghana organizes short-term certified training courses to provide the opportunity to expand the knowledge base of your employees, improve performance in adherence to quality standards, teach new strategies and increase innovation at your workplace.
AGENDA
The detailed training agenda for February to July has can be downloaded here.
Courses being offered for the period of February to July are as follows:
Managing Data & Spreadsheets (Excel)
Time and Priorities
Powerful Presentations (Powerpoint)
Project Management
Sales Technique
Administrative Assistantship
REGISTRATION
To enroll, download the registration form here.
Completed forms should be mailed to bssintern@ccifranceghana.com and info@ccifranceghana.com.
Participants to the training will receive a certificate after completion of any training program being offered.
For more information on the training and participation, do not hesitate to contact us.