Job & Training
Career Opportunity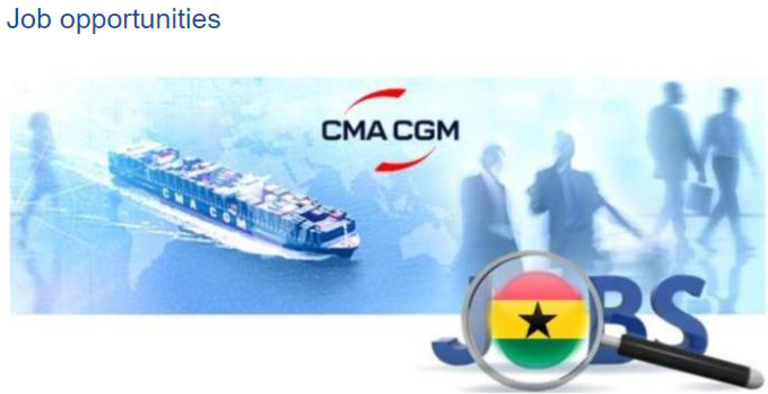 Finance Controller for the CMA CGM Ghana Cluster.
CMA CGM Ghana Limited has a career opportunity for a Finance Controller for the Ghana cluster.
MISSION: Manage and monitor the financial and fiscal activities of the maritime entities (agencies) of the scope and supervise the Internal Control under the responsibility of the local General Manager and the cluster Chief Financial Officer.
To apply for this job, please send your application by email to: Human Resource Manager, email: TMA.DASAMANI(@)cma-cgm.com
Or by mail to
CMA CGM Ghana
ADNAN HEIGHTS,
2ND & 3RD FLOOR KRAKUE ROAD,
HARBOUR ROUNDABOUT
P. O. BOX 587
TEMA