Banking & Finance • Publications • Members Finance - Assurance - Banque
CalBank Holds Annual Golf Tournament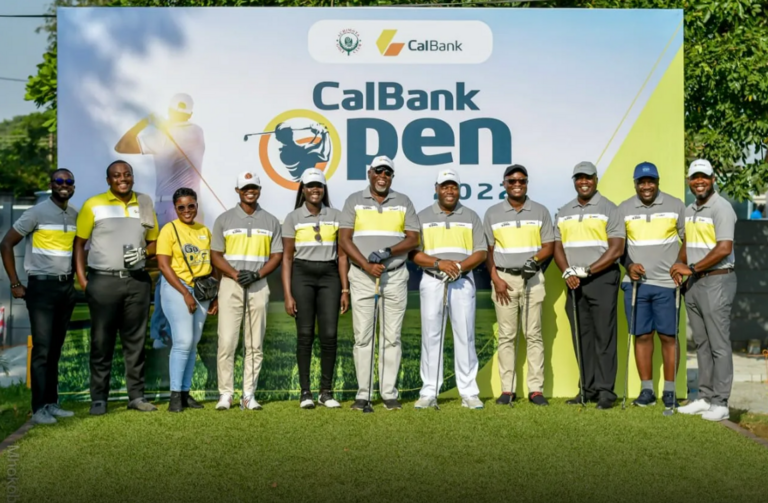 CalBank has held its annual golf tournament at the Achimota Golf Club.
In an interview with the Managing Director of CalBank, Philip Owuredu, he indicated that this year's tournament had more people participating than previous years. "For 2022, it has been quite broader, a lot of people registered; it also had a wider network and a lot of engagement from quite a number of clients and partners.
He also added that CalBank's Golf Academy is the most institutionalised club that anyone can find in the country. "We are the single largest member that one can find. Going forward with Achimota, we would fasten that strong relationship. We would ensure that our partnership with Achimota would see the growth of golf in the country," he expressed.
He also took advantage of the moment to reassure clients of the bank that even though the country and banks are facing challenges, CalBank is a resilient bank and still very strong, and would be with its clients to ride through the storm anytime.
The tournament had participants from both Accra and Kumasi, including Bernard Baiden, Head of Operations of the Royal Golf Club – Kumasi.
Mr. Baiden, in an interview with the B&FT, indicated that playing Golf has a lot to offer than just the fun of it. "During golf games, there are opportunities to meet high profile and influential businessmen and women from all over the country to connect and have business discussions – People one would have to go through protocols before getting the chance to meet on the normal the day," he said.
Moreover, Julian Afi Amezado, a 14-year student and the youngest among the players, was announced the winner for 'closest to the pin (hole 18)'. She revealed she started playing when she was only ten years and was encouraged by her uncle. It is her wish to play till professional level.
Bernard Dwomoh was the overall winner for the amateur men, and Niine Inkumasah Sarpong was the overall winner for amateur women. For the professionals, Attiso Quashie, Joseph Klah and Korblah Deegbe were 1st, 2nd and 3rd respectively.