Publications • Members • Prix de la Chambre
Bank of Africa Ghana awarded Trade and Finance Bank of the Year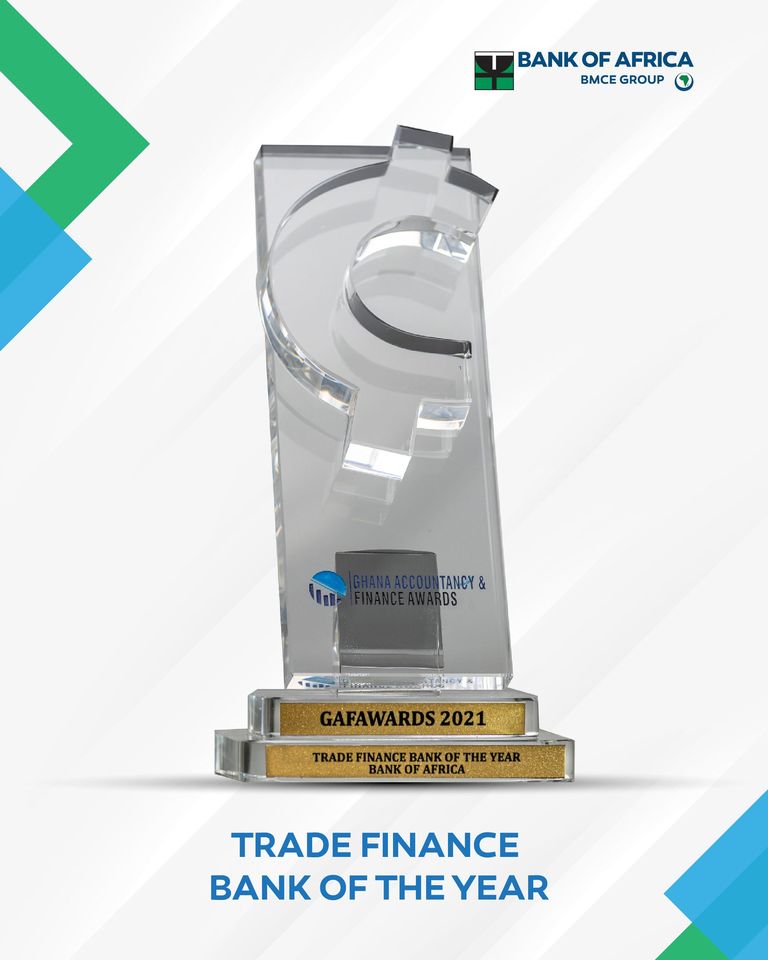 This is the premier event in Ghana which showcases on a national scale the prudence, and innovation within Ghana's accounting and finance sector...
Bank of Africa Ghana has been awarded, the 'Trade and Finance Bank of the year' at the just ended Ghana Accountancy and Finance Awards.
The Ghana Accountancy and Finance Awards (GAF Awards) provides a platform to recognize individuals and companies that play a significant role in the development of the accounting and finance sector while recognising the key functions within the industry that promote standards and excellent stewardship.
The event was held at Movenpick Ambassador Hotel on 19th November 2021, mainly to bring together players in the finance industry and recognize achievements from local and international companies involved in the sector and reward those that have played a defining role in moving the industry forward and have demonstrated achievement across a wide variety of domains including financial prudence, operational and product excellence, innovation and others.