Members
Allianz Ghana appoints Darlington Munhuwani to strengthen operations, Patrick Prado to develop life insurance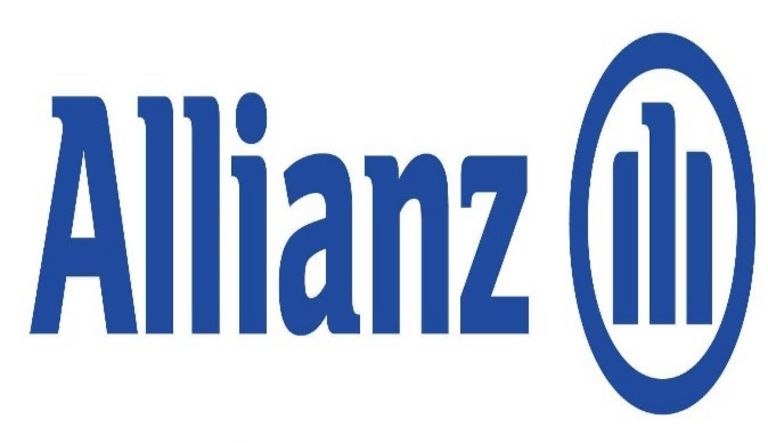 • Darlington Munhuwani is appointed CEO of Allianz Ghana (non-life) • Patrick Prado is named CEO of Allianz Ghana Life Insurance
Accra, Casablanca, December 12, 2017 – Darlington Munhuwani joined Allianz Ghana on December 1, 2017 to assume the role of CEO of the company, responsible for non-life insurance. He succeeds Patrick Prado who is taking on a new created role as CEO of Allianz Ghana Life Insurance, which will be kicking off shortly, to develop this segment in the Ghanaian market. Both announcements are pending regulatory approval.
Patrick Prado's journey with Allianz started in 1991 in his native France. Prior to assuming the position of CEO of Allianz Ghana in 2010, he was responsible for Allianz's operations in the Central African Republic and Mali. Patrick Prado, who is also President of the French Chamber of Commerce and Industry and of the French Foreign Trade advisors in Ghana, has been named Knight of the French National Order of Merit in 2014. He holds a dual master's degree in Law and Marketing from Rennes University, France.
"Patrick Prado is an outstanding leader and deserves much credit for what he has accomplished in his various roles across Sub-Sahara Africa, most recently at the helm of Allianz Ghana," Coenraad Vrolijk, Regional CEO Africa of Allianz, said. "He was instrumental in setting up the company and building a strong team. I know he will be a fantastic asset to oversee and drive Allianz Ghana's new life insurance business[i]."
Darlington Munhuwani, Zimbabwean, is an insurance practitioner with over 25 years' experience gained in Botswana, Swaziland, Zambia, Zimbabwe and South Africa. He joins Allianz from Aon where he was the Regional Director/Controller responsible for Global and Multinational clients. Munhuwani is an associate of the Insurance Institute of South Africa (AIISA) and he completed the Program for Management Development from the Gordon Institute of Business Science / University of Pretoria. He has held various positions in charity and business clubs, such as Rotary and Toastmasters International where he is the Past President.
"We are fortunate to have in Darlington Munhuwani a dynamic, truly pan-African insurance expert on board to lead our future growth and build our brand in Ghana, already one of our most important markets in the continent and with so much potential," said Coenraad Vrolijk.
For further information please contact:
Candice Adjei, Allianz Ghana – t:+233 556541710– candice.adjei@allianz-gh.com@allianz.com
Bettina Sattler, Allianz Africa – t +49 89 3800 16048 – bettina.sattler(@)allianz.com
About Allianz
The Allianz Group is one of the world's leading insurers and asset managers with more than 86 million retail and corporate customers. Allianz customers benefit from a broad range of personal and corporate insurance services, ranging from property, life and health insurance to assistance services to credit insurance and global business insurance. Allianz is one of the world's largest investors, managing over 650 billion euros on behalf of its insurance customers while our asset managers Allianz Global Investors and PIMCO manage an additional 1.4 trillion euros of third-party assets. Thanks to our systematic integration of ecological and social criteria in our business processes and investment decisions, we hold the leading position in the Dow Jones Sustainability Index. In 2016, over 140,000 employees in more than 70 countries achieved total revenues of 122 billion euros and an operating profit of 11 billion euros for the group.
About Allianz in Ghana / Africa
Allianz Ghana, is a wholly owned subsidiary of Allianz. Since it began operations in 2009, Allianz Ghana has rapidly grown the number of satisfied customers as it strives to bring the best-in-class services and expertise of Allianz to the Ghanaian market. Headquartered in in Lexta Square, Accra, Allianz Ghana also counts two branches in Tema and Achimota (Greater Accra). The company's footprint today spans seven out of the country's ten regions.
In Africa, Allianz is currently present in 17 countries[i] and accompanies clients in 38 countries. Its 1,500 employees achieved regional revenues of 600 million euros in 2016. Allianz also provides micro-insurance for 500,000 low income families and individuals in Africa.
---
[i] Allianz in Africa: Benin, Burkina Faso, Cameroon, Central African Republic, Egypt, Ivory Coast, Ghana, Kenya, Madagascar, Mali, Mauritius, Morocco, Nigeria (subject to regulatory approvals), Republic of the Congo, Senegal, South Africa, Togo.
---
[i] Pending regulatory approvals.