2019 Budget Highlights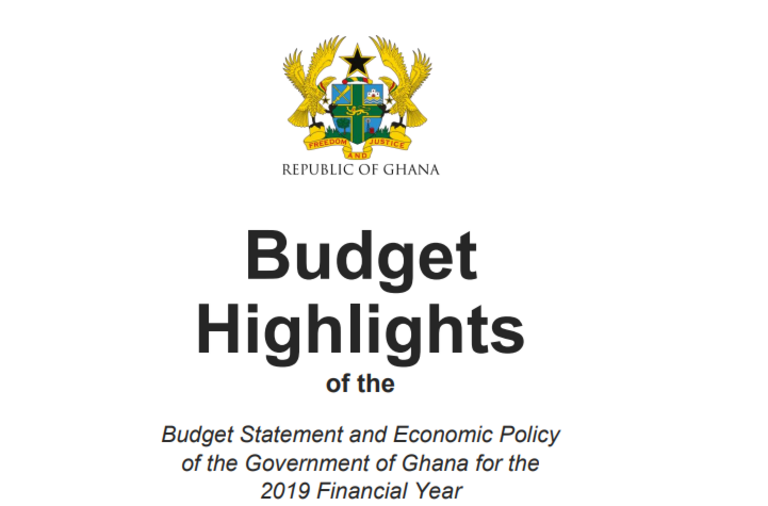 Finance Minister Ken Ofori-Atta presented the 2019 Budget statement to Parliament on Thursday, 15th November 2018.
The budget, themed; "A Stronger Economy, for Jobs and Prosperity" highlighted key achievements of the Akufo-Addo administration in the past year albeit a few setbacks. Key among the issues addressed by Mr. Ofori Atta included the exit strategy of Ghana from the International Monetary Fund (IMF) by close of the year.
Click here to download the Budget Highlights of the Budget Statement and Economic Policy of the Government of Ghana for the 2019 Financial Year.