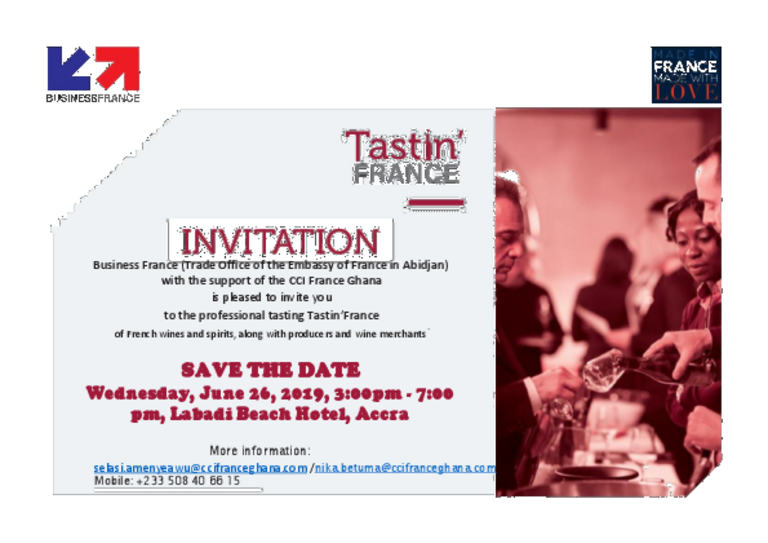 In collaboration with Business France, CCI France Ghana is bringing to Accra - Ghana, the Tastin'France Professional Tasting of Wines and Spirits on June 26 2019 from 3:00pm to 7:00pm at the Labadi Beach Hotel.
The Tastin'France professional tasting is part of the grand Tastin'France Afrique tour.
With over 10 French Wine and spirits producers making a stop in Ghana, CCIFG is giving retailers, distributors, restaurant managers, hospitality experts and many others the exclusive opportunity to interact and sample brands as well as extend your market.
Compulsory Registration
The Tastin'France professional tasting is free for recipients of this email.
Kindly confirm your participation to this event by clicking on the button below or by sending an email to events@ccifranceghana.com with the names and emails of participants, as well as the business you are representing.
Kindly note that the deadline for registration is 21st June 2019.
Do not hesitate to contact us for any further information regarding this event.