West Africa's largest packaging, plastics, food processing and print exhibition now comes to Ghana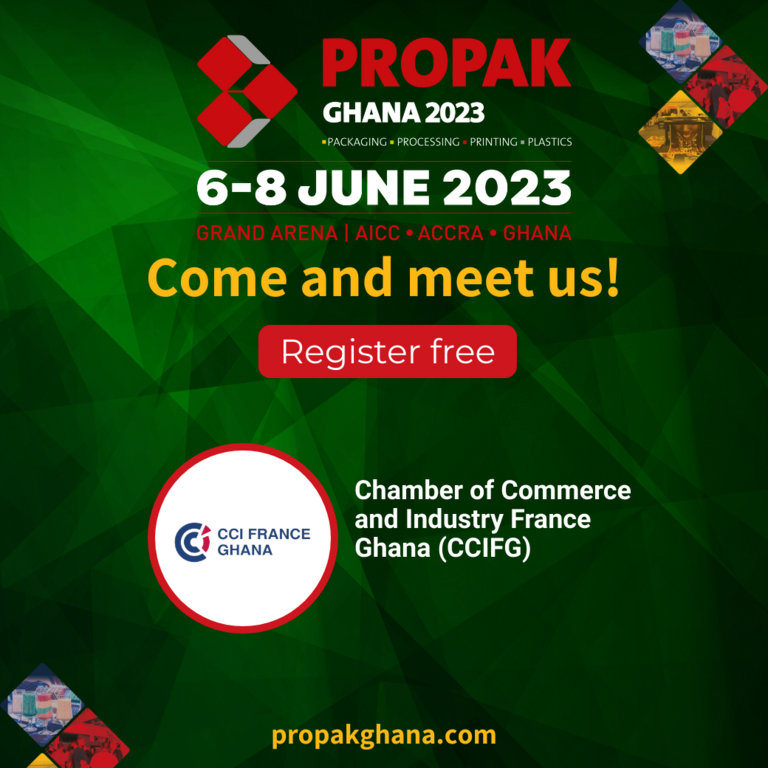 Propak Ghana launches as the premier exhibition and conference for packaging, plastics, printing, and food-processing in Ghana, serving the wider West African region. With over 2,500 visitors, more than 100 exhibiting brands present and daily conferences, for three exciting days we bring together professionals from across the manufacturing supply chain to learn new trends, industry developments, and experience cutting-edge technology from some of the World's leading brands.
As a new edition to the Propak brand, Propak Ghana is part of an elite global group of exhibitions that bring together professionals from across the entire packaging supply chain.
With sister shows in Nigeria, Kenya and South Africa, Propak is the most recognised exhibition for the packaging industry on the continent.
Propak Ghana is organised by Afrocet Montgomery, a branch of the Montgomery Group, which is one of the UK's oldest established exhibitions and events companies, originally founded in 1895.
Register free to come and meet us on 6-8 June 2023 at the Grand Arena, AICC https://invt.io/1exbdgvk7ny