MEMBERS ONLY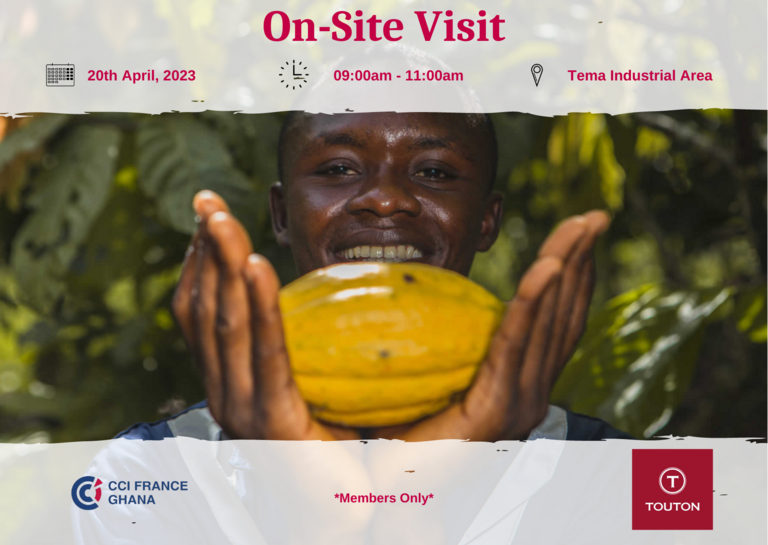 Touton is a global leader in the responsible sourcing and transformation of cocoa, coffee, vanilla & spices.
In 2015 Touton initiated its industrial development with the acquisition of a cocoa liquor factory in Tema, near Accra. The Group has also signed a tolling agreement for cocoa butter, cake and powder with CPC factory, also based in Tema.
Through its historical purchases of cocoa beans, its investments and the presence of an experienced team on its production sites, the Group offers its customers a steady supply of quality products.
DATE: 13th April, 2023
TIME: 9:00am - 11:00am
VENUE: Tema Industrial Area