MEMBERS ONLY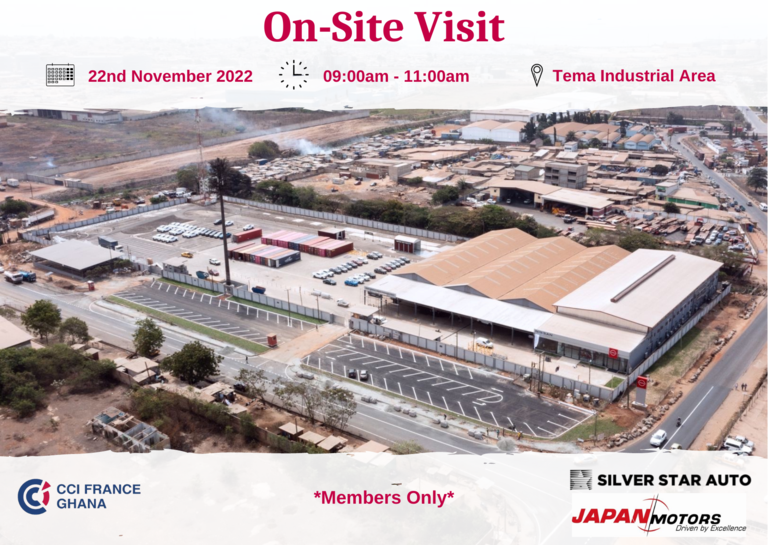 Join us on a tour of the all-new Silver Star Auto and Japan Motors assembly plant which homes in dedicated zones, the production lines of PEUGEOT models and the NISSAN Navara.
Its initial production capacity in SKD (Semi-Knock Down) amounts to 4,500 cars annually.
DATE: Tuesday, 22nd November 2022
TIME: 9:00am - 11:00am
VENUE: Tema Industrial Area
THIS IS A MEMBERS ONLY EVENT!