MEMBERS ONLY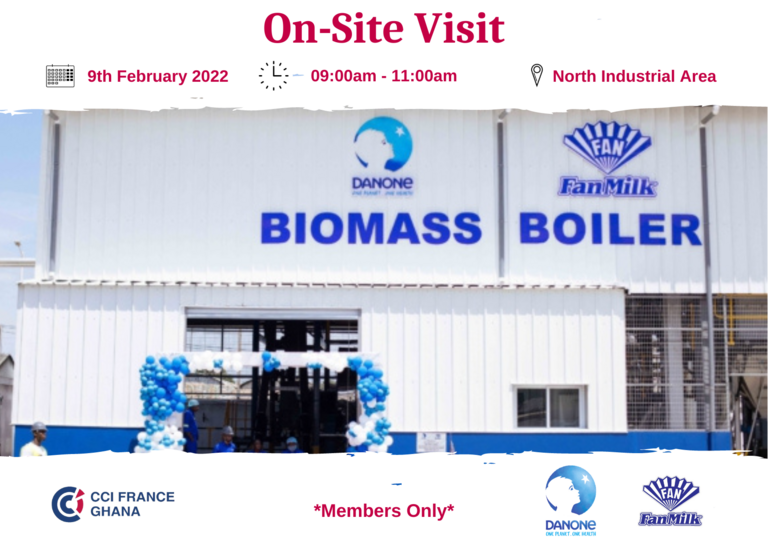 Join us on a tour of the Green Projects by FanMilk PLC, a Danone Company.
Built at a total cost of €7m, the projects, a Wastewater Treatment Plant, Biomass Boiler and Solar Power Installation are a demonstration of Danone's 'One Planet One Health' vision and reinforce the company's leadership in sustainability in Ghana and globally.
DATE: Thursday, 9th February 2022
TIME: 9:00am - 11:00am
VENUE: North Industrial Area
THIS IS A MEMBERS-ONLY EVENT!