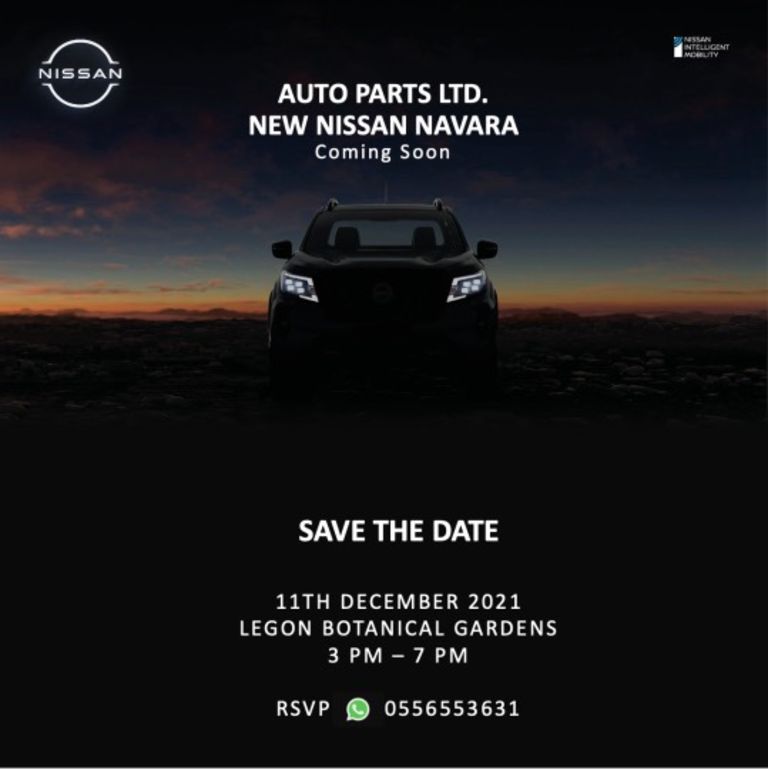 Auto Parts Ltd. would like to invite you to join us at the Legon Botanical Gardens for the official in person launch event of the all-new Nissan NAVARA.
DATE: 11th December, 2021
TIME: 3pm ~ 7pm
VENUE: Legon Botanical Gardens
Please confirm your attendance via WhatsApp on 0556 553 631.
NAVARA….Built for more!