FREE FOR MEMBERS ONLY NON-MEMBERS - GHc200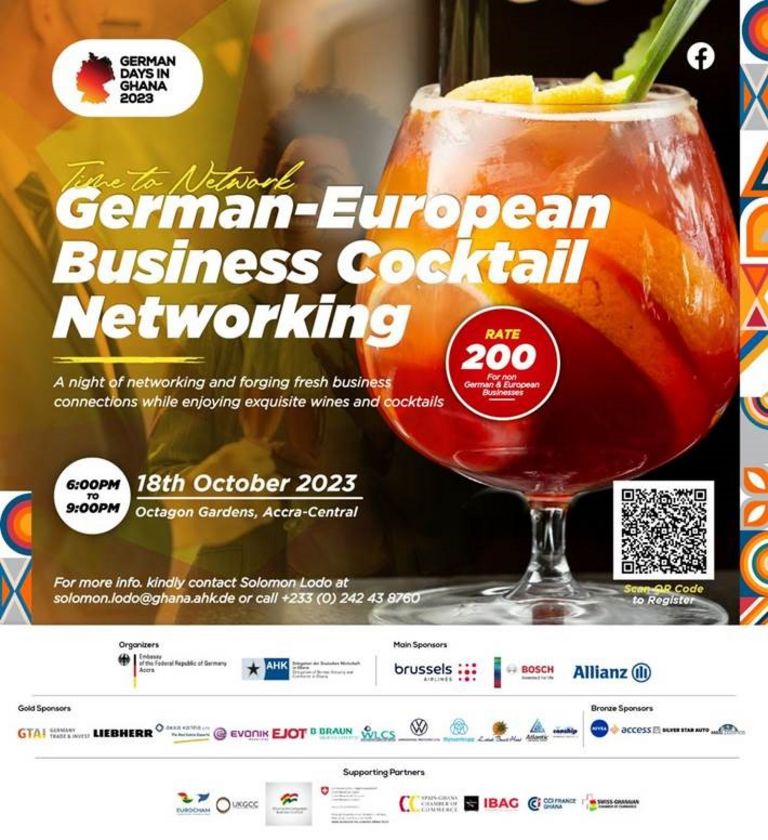 As part of events marking the German Days 2023 celebration, there will be a Business Cocktail and Networking on the 18th of October 2023
to network with German institutions and companies in Ghana.
Non-German or European businesses will pay a rate of GHC 200.00 to participate in this event.
Date: 18th of October 2023
Venue: The Octagon - Accra Central
Time: 6:00 pm
Kindly complete the form to register.