CCI France Ghana is organising a conference on CSR Policies for Businesses on the 4th of April 2019 from 5:30pm to 8:30pm at the Labadi Beach Hotel.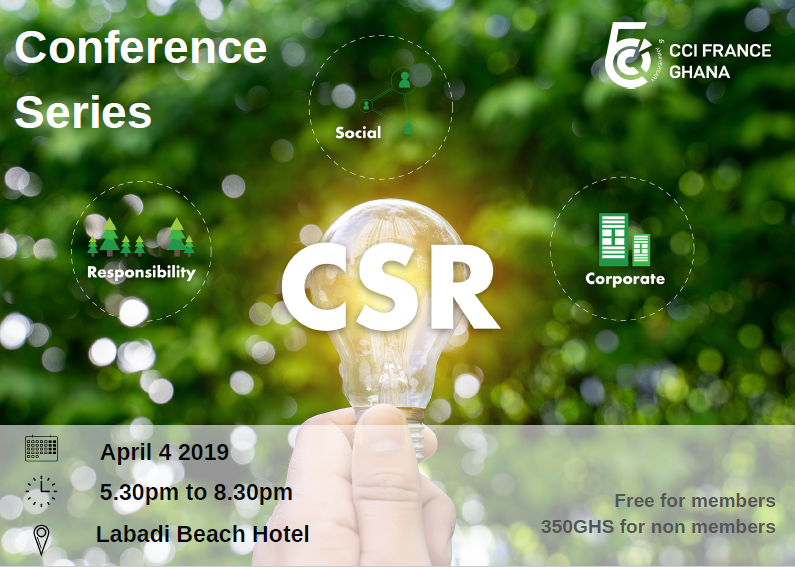 Organized under the theme "The impact of Corporate Social Responsibility policies", the conference will highlight the benefits and opportunities created as a result of the implementation of CSR policies, as well as give practical advice on how to initiate CSR engagement in your business activity.
Speakers to the event include Decathlon Ghana, Fanmilk, Ghana Rubber Estate Ltd, Kasapreko Company Ltd, Voltic Ghana Ltd and CSR expert Lisa LOVATT-SMITH.
COMPULSORY REGISTRATION
The event is free for members and GHS 350 for non-members (VAT inclusive).
Kindly confirm your participation to this event by sending an email to events@ccifranceghana.com 1st April 2019.
Do not hesitate to contact us for any further information regarding this event.