MEMBERS ONLY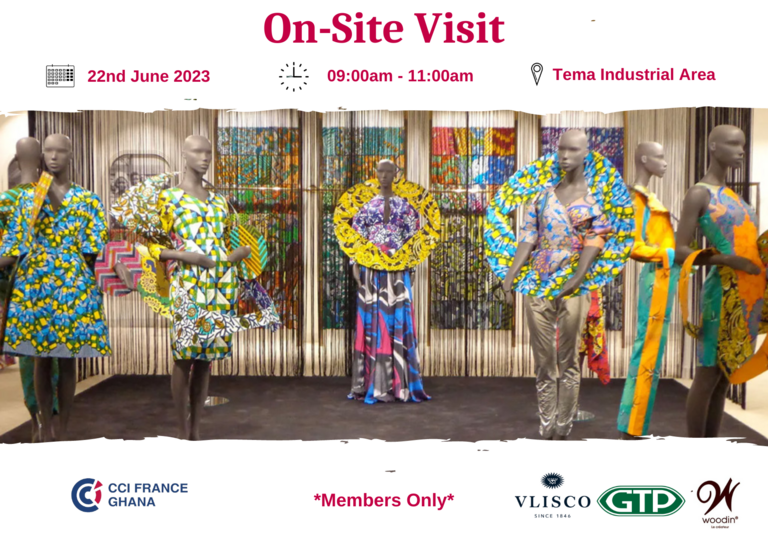 Join us on a tour of the fabric-making factory of Tex Style Ghana Limited, producers of GTP, Woodin and Vlisco.
Tex Styles Ghana Limited (TSG) is one of the 4 remaining textiles companies in the nation. Collectively with other companies in the sector, textiles employs personnel, with a GDP contribution close to 3%. Tex Styles Ghana Ltd, manufacturer of the GTP and Woodin range of African prints, is a subsidiary of the Vlisco Group, global leader in fashion brands with an African heritage.
GTP is designed, printed, distributed, and marketed by Tex Styles Ghana Limited (TSGL), a member of the global Textile giant VLISCO BV headquartered in Helmond, The Netherlands. The Company is located in the Heavy Industrial Area, Block No 22, Plot No 7, Tema, C4, Ghana.