MEMBERS ONLY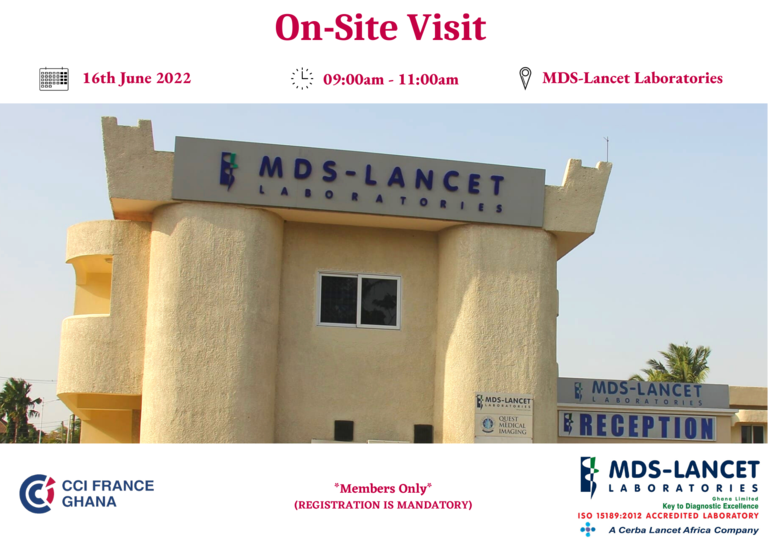 Join us on a tour of MDS-Lancet Laboratories Ghana Limited which was founded with a view to bringing reliable laboratory medicine to the medical fraternity and people of Ghana in order that high-quality medicine can be practised in this country for the benefit of all.
MDS- Lancet Laboratories became a member of the Lancet Laboratories Group, in 2008 and has since then opened over 18 satellite laboratories and patient care centres across the country. They operate in both the Public and Private Healthcare Environments and provide Specialist Medical Laboratory Services for; Hospitals, Clinicians, Corporate Groups, NGOs, Insurances, Educational Institutions, Research Teams, and Occupational Health Establishments.
DATE: Thursday, 16th June 2022
TIME: 9:00am - 11:00am
VENUE: MDS-Lancet Laboratories [27 Museru Rd]
THIS IS A MEMBERS-ONLY EVENT!
A confirmation mail will be sent to the registered attendees.
In Partnership With