The Main Business Event Between Africa and France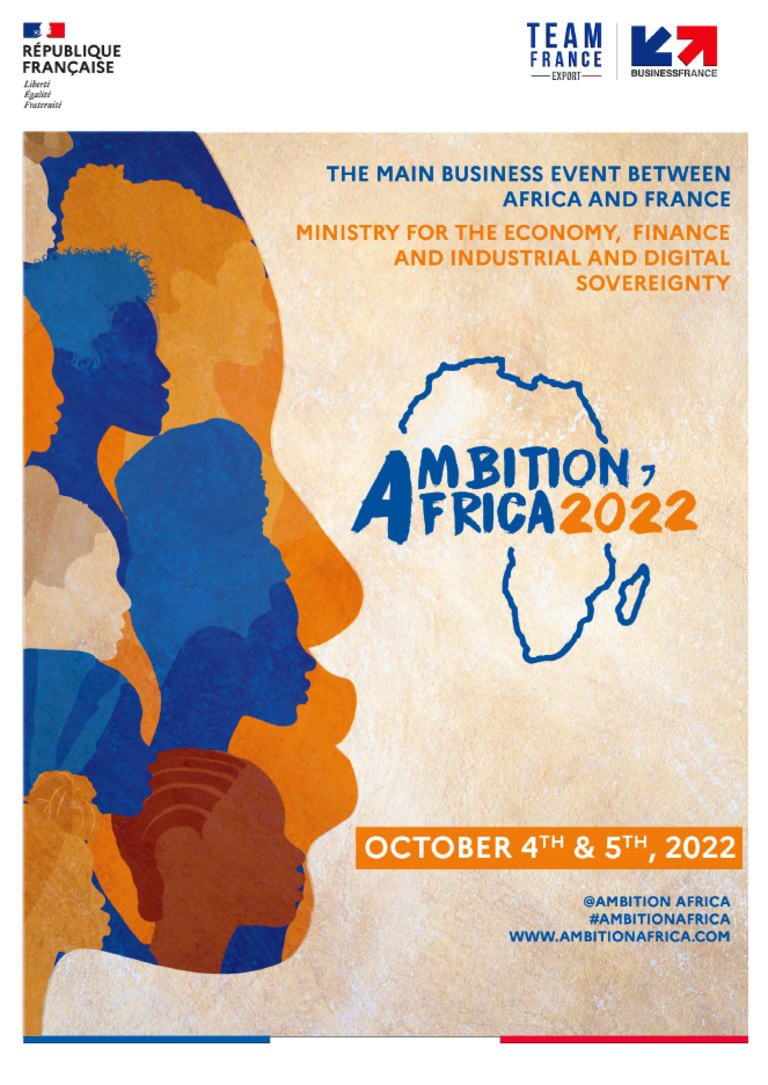 Under the high patronage of Mr. Emmanuel Macron, President of the French Republic and supported by the Ministry of the Economy, Finance and Industrial and Digital Sovereignty, as well as the Ministry of Europe and Foreign Affairs, the 2021 edition of Ambition Africa gathered more than 1,600 French and African participants, representing up to 47 African countries, physically and virtually.
On October 4th and 5th, 2022, take part in the fourth edition of this forum, which has become the regarded annual event for Franco-African economic and trade relations, which will take place in the presence of ministers, ambassadors, influential speakers and business delegations from all over the African continent.
Ambition Africa 2022 will take place over two days and is centered on:
• A plenary session attended by French and African officials
• Sectorial and transversal thematic workshops
• Personalized B2B meetings between French and African companies
• Community of experts
• Networking cocktails
Register before September 15th 2022 to be included in the event's catalog.
Christelle LABERNEDE
Head of the Special Events Department
T: +33 (0) 1 40 73 32 73
Business France Office in Paris
christelle.labernede@businessfrance.fr

Morgane LE PERCHEC
Project manager Special Events Department
T : +33 (0) 1 40 73 37 97
Business France Office in Paris
morgane.leperchec@businessfrance.fr