Lycée Français International d'Accra is pleased to invite you to the Animation Film Festival...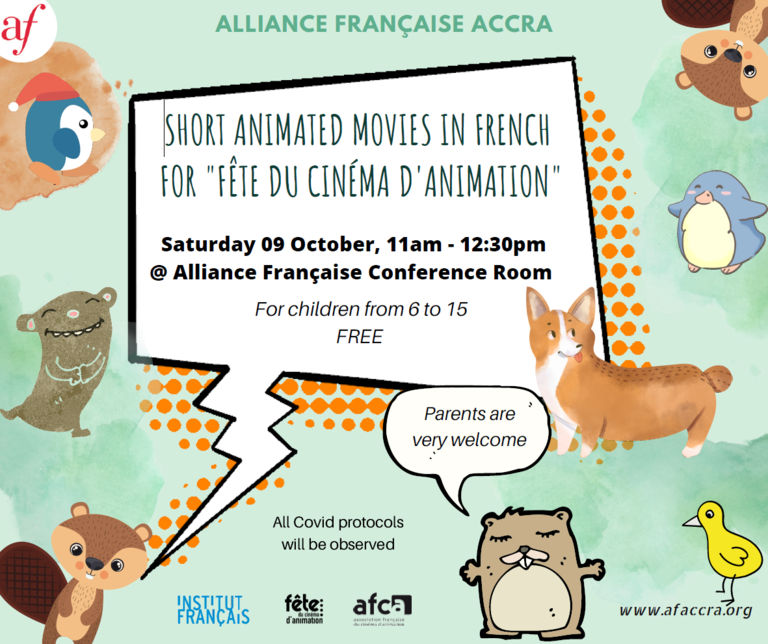 This event will take place on October 09, 2021 from 11:00 am to 12:30 pm at Alliance Française d'Accra with the screening of 6 short animated films selected from European festivals.
(Boriya by Min Sung Ah / Bach-Hông by Elsa Duhamel / L'heure de l'ours by Agnès Patron / Genius Loci by Adrien Mérigeau / Précieux by Paul Mas / Trona Pinnacles by Mathilde Parquet ).
Free and open to the public, it is supported by Institut Français of Ghana.
Please note that all COVID-19 protocols will be observed.